Reyka episode 1 sets the stage
Reyka's past, present and an emergence of a serial killer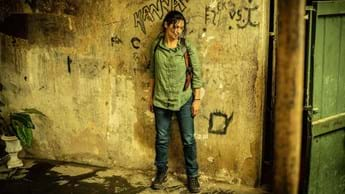 We have been waiting for M-Net's (DStv channel 101) news crime thriller Reyka with our noses pressed to the glass. It's here at last, and if you'd like to rewatch the first episode for clues, it's available on Catch Up right now.
The series began with moody visuals and the ominous crackling of rain and fire as criminal profiler Reyka (Kim Engelbrecht) remembered the day of her abduction in 1994, while she was attending the first-ever democratic election with her journalist mom, Elsa (Anna-mart van der Merwe). Young 11-year-old Reyka (Gabrielle de Gama) was distracted while Elsa was taking photos of Nelson Mandela placing his vote into the ballot box, and she wandered off to a blind woman to pet her guide dog.
Then, Reyka vanished, and we heard the chilling sounds of Elsa's cries for her daughter echoing through the crowd…
The scene cut back to a glimpse of Reyka's first encounter with Angus Speelman (Iain Glen), the man standing behind the blind women. Speelman abducted Reyka, raised her as a father figure and a supposed friend as he groomed her to become his "love" and set off a timebomb of destructive behaviour.
Watch Reyka now Watch M-Net now
Mothers & daughters 
Back in the present, we see Reyka startled awake by knocking on her bedroom door. Thuli (Rashaan Stackling), her 12-year-old daughter, enters to remind Reyka of something, but when she goes in for a hug from mom, Reyka pushes her away.
Later when Thuli excitedly shows her mom the costume she will wear for an event, Reyka responds negatively and hurts Thuli's feelings. It turns out that Elsa, not Reyka, has full custody of Thuli. Elsa wants to give custody back to Reyka and then move back to the UK. Whether that will happen remains an open question.
Kim explains, "Reyka has hardly any relationship with Thuli. They are not even friends. I always describe it as a feeling of being somehow on the outside. Like when you argue with someone and then on your way home, you replay how the situation should have gone. Reyka is constantly saying the wrong thing, or nothing, when she is with Thuli, and once the moment passes, she wishes she could have a do-over or have done it differently."
"I think this is the most critical relationship for Reyka," adds Kim. "It is so important that it causes her a lot of anxiety. It is the one she can't get right, but it is the only relationship she can't avoid. She knows that she is a terrible mother and that Thuli deserves better than what she can offer her."
Reyka and Speelman
The most significant scene in episode 1 hints at the complicated relationship that Reyka now has with her abductor. Speelman has been behind bars for 22 years for Reyka's abduction and he is looking to get out on parole. Reyka's submission to the parole board (earlier in the episode) was quite damning. She insisted she was not the only girl on Speelman's banana farm, and that she heard the voice of another girl named Lucy. But when no evidence was ever found of another girl being there, her claims were chalked up to Reyka's traumatised state of mind.
When Speelman summons Reyka to visit him in prison, she seems strangely excited to see him and even applies lipstick in the car just to wipe it off again. As she finally sits across Speelman and looks him in the eye, time stands still…
Speelman pleads with a mesmerised Reyka to retract the statement that she made to the parole board. He reveals a chilling level of knowledge about her current life, and even about her daughter. Speelman dangles something in front of Reyka that she desperately wants, then he tells her, "I miss you. I miss you so much." Reyka responds with, "When will you get out?" To which he replies: "Soon, if you retract your statement. I can tell you things, Reyka. Things you've forgotten, things I know you want to hear…"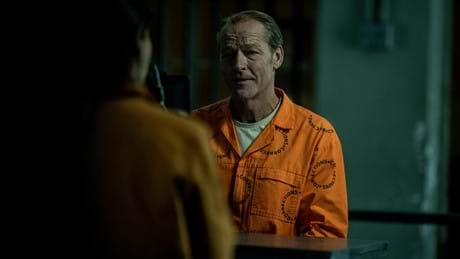 The cane field serial killer 
On the sidelines of this chilling drama, the mystery of the cane field serial killer also begins when a severed arm is found in the village after it's dragged in by a dog. Further investigation reveals that the victim is Msomi royalty.
As a criminal profiler, Reyka is called in to help with the case and by the end of the episode, Reyka – with the help of her retired police dog – comes across multiple corpses of women in the cane fields, all seemingly murdered in the same way by the same person. And just like that, Reyka has a mystery on her hands.
Watch Reyka S1, Sundays on M-Net (DStv channel 101) at 20:00 and on Catch Up. 
Back to News