5 Questions for the cast of Under Wraps
Crack open the sarcophagus and step inside the new Disney mummy movie Under Wraps on DStv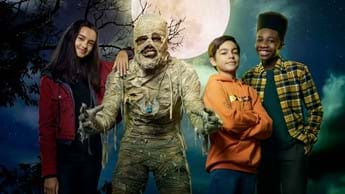 What was it really like on the set of new Disney Channel Original Movie, Under Wraps? We asked stars Phil Wright, Malachi Barton, Sophia Hammons Christian J Simon and writer Alex Zamm to tell all!
Watch Disney Channel now Watch kids' shows now
1: What were your favourite props?
Alex: I love the moon. There's a moon phase, this kind of paper mâché mannequin moon, in Ernie's Eerie Emporium, and I thought it was beautiful and had a Victorian quality. But what I loved was that, let's say, in Marshall's room, where Malachi found out the cool things that he does and he'd say, "I didn't know that I made monster masks!" We put that in there for him, and I said "Yeah, and you made these models." So he found out traits of his character, like being artistic, which helped inform the moviemaking sequence because then he knew that Marshall was capable of building things. To me, sets are there as an extension of character.
Malachi: It would definitely be the masks that are in my room. I have a lot of Halloween stuff in my set room. Like I have a Warthead mask and then a bunch of just scary, scary stuff. I have a sword and just a bunch of craziness. I would just want to take my whole room if I'm going be completely honest.
Phil: I would take the actual mask we had to put on our face while filming to stay safe because we shot during COVID. Our FX (special effects) guy made sure everyone would have a mask on, and he would actually draw these character mouths on top of the masks. It made us feel normal again, so that was probably one of the things I would take.
Sophia: I would take Amy's Amelia Earhart costume goggles, because I could use those goggles for some other costumes, too. Those are just super cool.
Christian: I was dressed as a garden gnome and there was this jacket, so I would take that because it was like Harry Styles!
2: What's your favourite scary movie?
Phil: The Ring! I threw my popcorn in the air. I was frightened.
Malachi: I'm such a horror movie freak. My favourites would have to be The Shining and Doctor Sleep. I love that series. And then anything Freddy Krueger, Friday The 13th... all the classics.
Christian: I love horror movies. Hush is probably one of my favourites.
Sophia: I'm not super-into horror movies, which is kind of ironic. But something I liked was A Quiet Place, which was kind of dystopian with these weird creatures. I like eerie stuff like that.
3: What should Amy investigate next in Walgrove? 
Sophia: I already investigated the biggest thing in Walgrove, so probably what she was going to do before she figured out Harold existed – something to do with the history of Walgrove. Wait, I'm gonna change my answer to Mr Kubot. He is suspicious but how did he get to where he is now?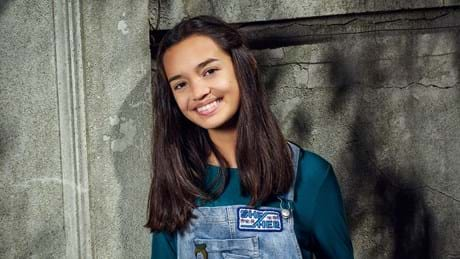 4: What are your true feelings for the Purple Light Panda that Gilbert's obsessed with?
Christian: When I first saw the Purple Light Panda when we were shooting the scene, I fell in love just like Gilbert did. I actually wanted to take it home with me.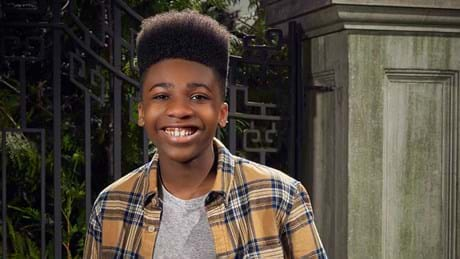 5: What did you think of the way that Marshall treats his mom's boyfriend, Ted (Jaime M Callica)?
Malachi: Towards the beginning of the movie he treats Ted with disapproval and he has a hard time accepting him because he's a new man in his mom's life. It's just been his mom and him the majority of his life. But I think Harold really helps him to accept Ted for who he is. That's something special that a lot of kids are going to be able to relate to.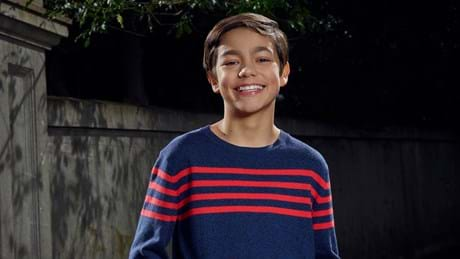 Watch Under Wraps on Friday, 29 October on Disney Channel (DStv channel 303) at 17:00
Disney Channel (DStv channel 303) is available on DStv Premium, Compact Plus and Compact. To upgrade your existing package, click here. Or if you'd like to Get DStv, find a service that suits your needs here.
Back to News