The claws are out in Getroud Met Rugby
Amanda should cover her tracks if she's going to come for Kristien in Getroud With Rugby this month on DStv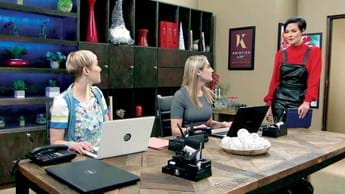 It's been three weeks since Kristien (Marlee van der Merwe) got her job back as head of the PR for the Stryders team. But Amanda (Natasja Jacobs) – who also has her eyes on the job – is filing her nails to a point, and she's ready to pounce and take Kristien down. But Amanda isn't waiting for fate to give her a juicy opportunity to step over Kristien, she will create one herself. With her new ally, Matt (Sean Brebnor), supporting and encouraging her, Amanda is ready to pounce.
Matt the lackey & the big plot
Previously Matt sucked up to the corrupt Bart (Pierre Breytenbach) as his informant, and now he is Amanda's confidante. "Amanda was bitter that she lost the love of her life, Reitz (Sean van Noordwyk), when he died in July. And she got dealt another blow when her new lover, Bart, landed behind bars recently. Now she is lonely – but fearless – and she will fight for what she believes is hers, like Kristien's job," says Natasja.
At first Matt advises Amanda to resign from the PR company, but Amanda decides to implement a new plan that will have a negative impact on the Stryders. Negative publicity will put head PR Kristien in a negative light… and if Kristien gets fired, well, viola! Matt cautions Amanda to erase her tracks – if only she paid more attention to his words of wisdom earlier…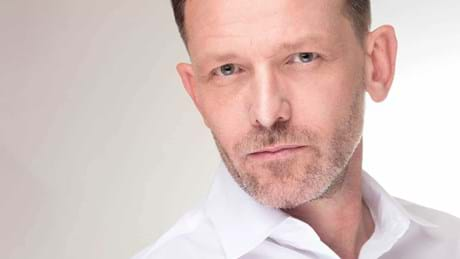 Kristien in Krisis
Kristien is caught off-guard when the Stryders' head coach, Schalk (Johan Scholtz), calls her in and lashes out at her because confidential information about the Stryders has been published on the online news site SinBin. "The article gives information on the Stryders' contracts and agreements, their sponsors and amounts of money," says Marlee. "Schalk is furious. He insists that it's Kristien's responsibility as head of PR to conceal private info, and that she needs to rectify the situation as soon as possible."
When Kristien confronts her colleagues, Lienkie (Mandi du Plooy-Baard) and Amanda, about the leak, they don't seem to know anything. Then she pays the editor of SinBin, Pine (Gerald Steyn), a visit. Pine reluctantly tells her that he received an anonymous email with the information. And back at the office when Kristien tells Lienkie and Amanda about the email, Lienkie mentions that the email address rings a bell, but she can't quite place why. That's when Amanda goes suspiciously quiet.
The devil in the details
The next day Lienkie remembers why the email address sounded familiar: Not long ago she received an email from Amanda from the same address! So, after Amanda sent the mail to SinBin, she forgot to change profiles and accidentally sent Lienkie a mail from the same address, signed by Amanda…
Hook. Line. Sinker. Sunk her.
There's no doubt that this will result in a huge cat fight. But who will come out on top when the dust settles? Keep watching because the game isn't over until the whistle blows.
Watch Getroud Met Rugby S6, Mondays-Fridays on kykNET (DStv channel 144) at 18:00
New to Getroud Met Rugby? Binge it from the very beginning on Showmax.
kykNET (DStv channel 144) is available exclusively on DStv Premium and Compact Plus. To upgrade your existing package, click here. Or if you'd like to Get DStv, find a service that suits your needs here.  
Back to News