Ready, steady, renovate & innovate!
International
19 January 2022
8 interior designers go head-to-head in HGTV's revived reality show, Design Star: New Gen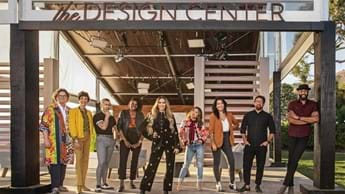 The search is on for USA's next best interior decorator in HGTV's (DStv channel 177) rebooted reality show Design Star: New Gen. Up for grabs? A $50,000 (R771,233) cash prize and their own HGTV show.
Whether they're transforming outdated living rooms into fabulous spaces, recreating iconic TV show kitchens, or turning a boring office space into a party zone, the show's 8 gifted contestants must test their creativity in a reality show pressure cooker. "Design Star: Next Gen puts the designers through crazy obstacles [and they overcome them]. The designers are impressive," says host and choreographer Allison Holker Boss, best known for her appearances in reality shows So You Think You Can Dance and Dancing With The Stars.
"These designers walk into their spaces and within minutes they already know what they want to do. They immediately sketch their designs, pick their paint colours and search for furniture. You'll see the rooms transform overnight. As the host, I'm always inspired," adds Allison.
Alison is joined by judges and acclaimed interior decorators Jonathan Adler and Lauren Makk, along with a rotating panel of celebrity guests.
Here is what you can expect on season 1 of Design Star: Next Gen.
Stream DStv Now Watch HGTV now Set a reminder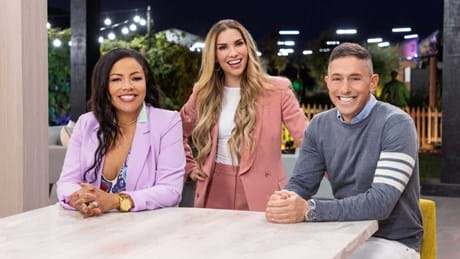 Designing in a bubble
While the original HGTV Design Star (which was cancelled in 2020 after 8 seasons), followed designers as they remodelled office buildings and viewers' homes, Next Gen was filmed in a production bubble on an isolated Southern California vineyard due to the COVID-19 pandemic regulations.
Each designer is assigned a "design lab" – which is a poorly decorated house-like room, intended for them to recreate in challenges. As Allison reveals, the bubble features items that the designers need during the competition such as a fully stocked furniture and styling warehouse and a construction workshop. "In past seasons, designers were going all over the place but in a pandemic, that simply wasn't an option," says the host, before adding "The producers built this enormous structure, this campus, really. Everyone was careful, and the producers ensured that [the designers, judges and the filming crew] were comfortable."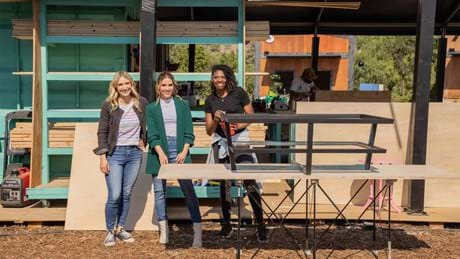 Diversity and inclusion
Because Next Gen is a talent-search competition, the judges are looking for a designer who possesses the "it-factor". Ultimately, the winning contestant should be charismatic, pull viewers into their backstory, and most of all, their designs should stand out in the crowd.
Among the 8 designers, there's a contestant with 30 years' experience in home renovations, an Instagram design guru, and an interior designer who's also a drag queen (Anthony "Tony" Allgeier, who performs as Alora Chateaux). "The show is called Next Gen for a reason. There is diversity, inclusion and variety this year," explains judge Lauren. "I'm so grateful for our production company and HGTV for celebrating diversity in this show. The designers are young, of diverse races and there's a drag queen," she adds.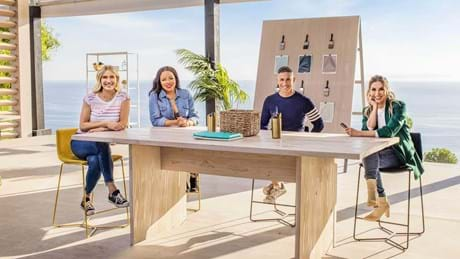 A star is born
Lauren further explains that it was difficult choosing the winner. "Jonathan and I lost a lot of sleep! The designers all have such incredible personalities. I can't stress enough how much of a challenge, a weight, a reward, we felt when judging," recalls the judge. And Jonathan agrees. "I still keep wondering: "Did we make the right call?" but we're the judges who care. [So, I'm certain that we made the right choice," adds Jonathan.
Past winners of Design Star include season 4 champion Jennifer Bertrand, who went on to host her own home décor show, Home & Garden Television's Paint-Over With Jennifer Bertrand, and season 6 winner Meg Caswell, who hosts lifestyle show Meg's Great Rooms.
Watch Design Star: Next Gen Season 1 Saturdays at 21:00 from 29 January on HGTV (DStv channel 177)
HGTV (DStv channel 177) is available on DStv Premium, Compact Plus and Compact. To upgrade your existing package, click here. Or if you'd like to Get DStv, find a service that suits your needs here.
Back to News