Choose epic series this November on DStv
Highlights
Turn up the intensity on your TV with these Epic Series, from Dexter: New Blood to Departure season 2!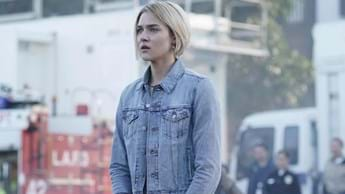 Real life feeling a bit meh? Turn on your TV and your imagination.
Now the middle-aged guy who works in retail is a serial killer. The tedious train ride leads to a train crash that turns into a conspiracy thriller. The normal day doing the school run turns into the day that a giant sinkhole sucks you down into a prehistoric world. Even everyday South African life gets an exciting TV makeover when Alles Malan S2 starts.
Let DStv's epic series turn the intensity up to 11 this November. Fit some seatbelts to your comfy couch, strap in and get ready for the thrill ride with the following shows…
Trailers & teasers
Dexter: New Blood Season 1
Alles Malan Season 2
Skemerdans Season 1
---
Epic Series!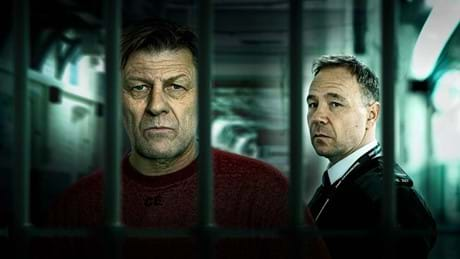 Time Season 1
First-time prisoner Mark Cobden (Sean Bean) is out of his depth when he meets scrupulous prisoner officer Eric McNally (Stephen Graham). But Eric's dedication to doing the right thing is threatened when one inmate finds his Achilles heel, leaving Eric to choose between his job and his family's safety. Written by Jimmy McGovern (Cracker).
Watch Time Season 1 Tuesdays at 22:30 on M-NEt (DStv channel 101).
Watch Time now Watch M-Net Set a reminder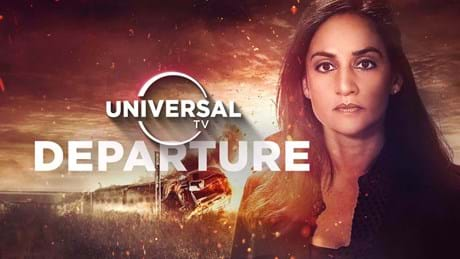 Departure Season 2
In this conspiracy thriller, accident investigator Kendra Malley (Archie Panjabi) is called to the scene after an experimental high-speed train crashes in rural Michigan. The case places her in the centre of a number of groups with conflicting goals, from shady tech moguls to cartels and politicians who see the case as their stepping stone.
Watch Departure Season 2 Mondays at 21:00 on Universal TV (DStv channel 117).
Watch Departure now Watch Universal TV Set a reminder
My Life Is Murder Season 2
Private investigator Alexa Crowe (Lucy Lawless) and Madison (Ebony Vagulans) are on the case after a woman supposedly shoots a stranger in Auckland, New Zealand. And Alexa's professional and private lives collide when she's asked to investigate a drag queen's death (look out for RuPaul's Drag Race queens Kita Mean and Elektra Shock).
Watch My Life is Murder Season 2 Thursdays at 20:00 on Universal TV (DStv channel 117) 
Watch My Life Is Murder Watch Universal TV Set a reminder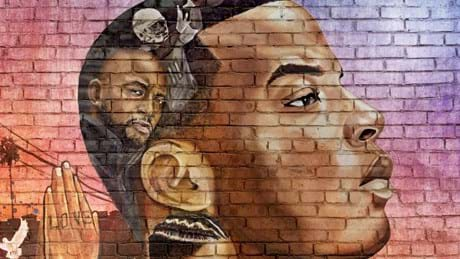 All American Season 4
High school football star Spencer James enters an uncomfortable world of privilege at his new Beverly Hill school. This season, Spencer starts senior year and steps up preparing for college. We also find out what happened after Coop's shooting, how Spencer and Olivia are doing as a couple, and who won last season's championship game.
Watch All American Season 4 Mondays at 20:30 on 1Magic (DStv channel 103). 
Watch All American now Watch 1Magic  Set a reminder
100 Days To Fall In Love
Telenovela with a romantic comedy twist. Constanza (Ilse Salas), a successful and sophisticated lawyer, mother and wife is lifelong best friends with free-spirited Remedios (Mariana Treviño), a loving mother and wife who's a bit of a disaster, really. The 2 lean on each other when their marriages fall apart at the same time. Watch 100 Days to Fall in Love weekdays at 21:00 on Telemundo (DStv channel 118).
Watch 100 Days To Fall In Love Watch Telemundo  Set a reminder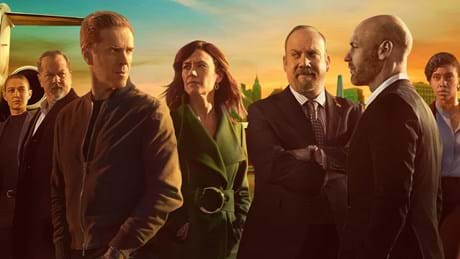 Billions S5B
In the first half of the season, Chuck removed Axe's pawn from the White House, and Taylor saved Axe from drug-induced disaster. Now Axe is out to destroy billionaire Mike Prince (Corey Stoll), and Chuck makes his and Wendy's divorce even more complicated by snooping around Mase Carb.
Watch Billions Season 5B Mondays at 22:30 on M-Net (DStv channel 101).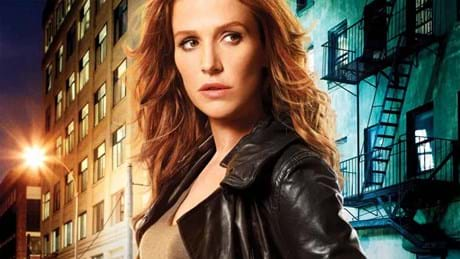 Unforgettable S4
In the final season of this crime drama, Carrie uses her memory skills to help the NYPD's Major Crimes Unit catch their Most Wanted criminals. Carrie's ex-husband Eddie helps her to help track a pair of drug couriers, and Carrie and Al escort Rosie (Rachel Dratch), an eccentric star witness, to a trial in Florida
Watch Unforgettable Season 4 Fridays at 20:00 on Universal TV (DStv channel 117) from 26 November.
Watch Universal TV  Set a reminder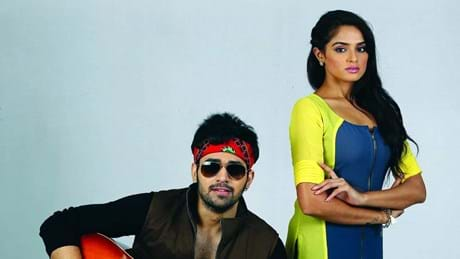 The Insolent Heart
In this romantic musical telenovela, Abeer (Pearl V. Puri) and Meher's (Samita Sood) marriage ends under the strain of too many differences. But after 8 years, Abeer starts falling for Meher all over again when he's forced to live under her roof, and he gets to know their son, Ishaan, for the first time.
Watch Insolent Heart Mondays-Fridays at 22:00 on StarLife (DStv channel 167)
Back to News