Factual Highlights on DStv Compact Plus in November
Highlights
True crime, Hitler & History Mysteries – factual series shine on DStv Compact Plus in November
Keeping it real? Stay with DStv Compact Plus for intriguing history, science and nature shows that the whole family can watch together, along with those chilling and compelling true crime series.
This November Laurence Fishburne returns with more of History's Greatest Mysteries including a tale of a submarine filled with Nazi treasure, and a deeper look into the death of Bruce Lee.
Science buffs can enjoy cutting edge programming on the fascinating IceCube Neutrino Observatory in Antarctica, and a rousing debate on the current state and future of artificial intelligence. And from snakes to quakes, there's always more to learn.
True crime fans, we got you. This month's hot topics include people who kill to cover up their lies, murders that were sparked at weddings, and "ride-alongs" with some of Canada's top female crime investigators.
All this and more (including big drama and reality series for November here) on DStv Compact Plus.
Hurrah for history!
History's Greatest Mysteries With Laurence Fishburne S2
Host Laurence Fishburne sheds new light on historical head scratchers. Using DNA testing, unseen diaries and documentation, fresh evidence and new perspectives, this show explores everything from the death of Bruce Lee, to the mysteries of the Bermuda Triangle, Hitler's supposed treasure submarines, and more.
Watch from Sunday, 14 November on History (DStv channel 186) at 20:15
Hitler's Disastrous Desert War
This documentary draws on archive footage to explore Germany's military operations in North Africa between 1941 and 1943. From supply chain issues with fuel, food and water, to road transport being concentrated in the USSR at the time, the logistics of desert warfare was a battle in itself.
Watch on Monday, 1 November on History (DStv channel 186) at 20:15
Science & Nature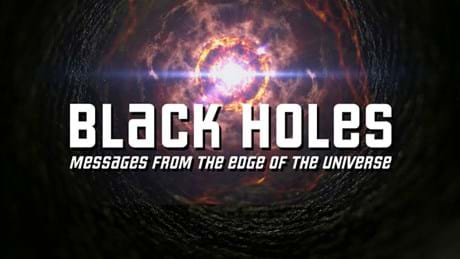 Black Holes: Messages From The Edge Of The Universe
For the first time in 2012, astrophysicists were able to detect extra-terrestrial neutrinos in the Antarctic ice. While these particles are invisible to us and their mass is unknown, find out what scientists at the IceCube Neutrino Observatory have been learning about the universe by studying them.
Watch on Monday, 1 November on Curiosity Channel (DStv channel 185) at 20:00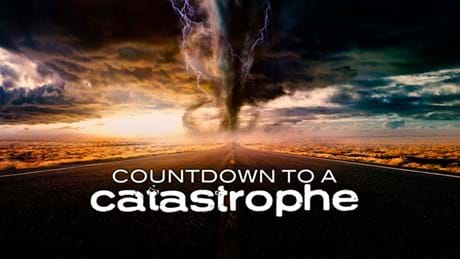 Countdown To Catastrophe S1
Every year, volcanoes, earthquakes and hurricanes pose a serious threat to hundreds of millions of people across the globe. Now scientists are exploring the interrelationships between these forces, and they're travelling to some of the most dangerous places on Earth to install early warning systems that could help to save lives.
Watch from Monday, 15 November on Curiosity Channel (DStv channel 185) at 16:00
Superintelligence: Beyond Human
How clever is artificial intelligence (AI)? This tongue-in-cheek documentary gives insights into the current state of AI, its stumbling blocks and its successes, and compares how AI is portrayed in science fiction to our current reality. Futurist Amy Webb and AI scientist Yann LeCun discuss possible advantages and the potential for evil in our use of AI.
Watch on Monday, 22 November on Curiosity Channel (DStv channel 185) at 20:00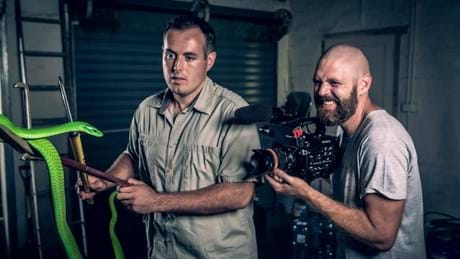 Snake Season S1
Watch as herpetologist, snake catcher and rescuer Nick Evans of KwaZulu-Natal Amphibian and Reptile Conservation comes to people's homes, finds the snake that has spooked them, carefully captures it, and releases it into a safe place in the wild. As he works, Nick educates about snakes' place in the ecosystem. Part of Curiosity's Wildlife Wednesdays.
Watch from Wednesday, 17 November on Curiosity Channel (DStv channel 185) at 20:00
True crime time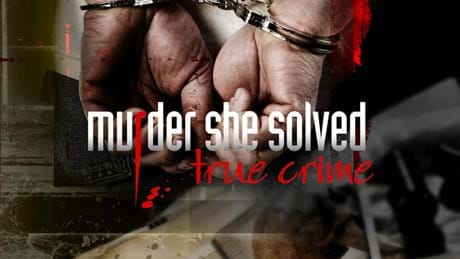 Murder She Solved S1
True-crime series. Canada's lead female crime scene investigators like Detective Keri Harrison and Forensic Detective Annette Huys take us inside high-profile cases in 8 1-hour episodes. Cases include the disappearance of freelance journalist Louise Ellis, attacks on Toronto's gay community, and a high-stakes case in the criminal underworld.
Watch from Thursday, 4 November on Curiosity Channel (DStv channel 185) at 21:00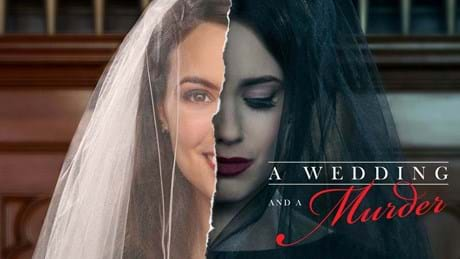 A Wedding And A Murder S1
You've been invited to the happy couple's wedding, but please pack a black outfit, because a funeral is coming soon. A feud over a family wedding ring ties in to a double murder, the vows at a Las Vegas wedding trigger a murder plot that takes 10 years to unravel, and more.
Watch from Monday, 8 November on CBS Justice (DStv channel 170) at 19:00
A Lie To Die For S1
Some people are guarding lies so devastating they'll kill to keep their secrets. High school sweethearts Lori and Mark Hacking's perfect life crumbles when the truth comes out, an embezzler takes over another man's life and eventually murders him, and the real life NCIS investigates a tale of love and murder.
Watch from Monday, 8 November on CBS Justice (DStv channel 170) at 21:00
& a musical flourish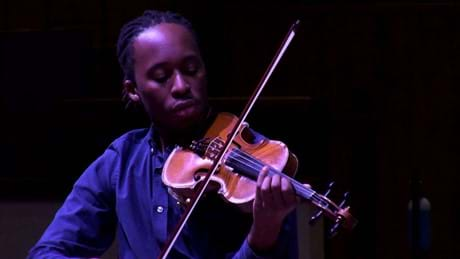 UNISA National Strings Competition
Young South African classical music (violin and cello) and jazz (guitar and bass) performers compete for places in The 3rd Unisa National Strings Competition, held in July 2021. The competition aims to give young musicians experience competing at an international level, in the run-up to the 2022 UNISA International Strings Competition.
Watch on Sunday, 7 November on kykNET (DStv channel 144) at 10:30
Back to News