Series & reality Highlights on DStv Compact Plus in November
Highlights
Live for the drama with series & reality on DStv Compact Plus in November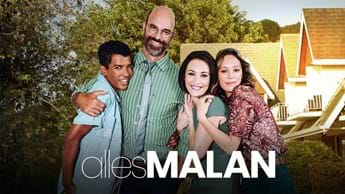 If you live for the drama, you know DStv Compact Plus has the hottest news in the neighbourhood.
From the lives of the Real Housewives (Both Salt Lake City and Johnnesburg), to the personal drama in the brand-new seasons of Alles Malan and All American, to the "let's talk about it" type of show like This Is Stand-Up, Couples Therapy and The Shop, it's all about kicking out feet up, putting our own drama on hold, and tuning in to someone else's shenanigans.
And if you also love true crime and your factual shows, keep a look out for more DStv Compact Plus programming here.
Love the stories
Alles Malan S2
Follow the day-to-day lives of an ordinary, fun-loving, Paarl-based Afrikaans family. This season Lee-Anne and Nico await their first baby, Freek falls in love, learns about his biological dad and attends his mom's wedding, Derek hides his health issues, Malan Transport hits some bumps in the road, and Brenda starts a business.
Watch from Tuesday, 30 November on kykNET (DStv channel 144) at 20:00
All American S4
High school football star Spencer James enters an uncomfortable world of privilege at his new Beverly Hill school. This season Spencer starts senior years and steps up preparing for college. We also find out what happened after Coop's shooting, how Spencer and Olivia are doing as a couple, and who won last season's championship game.
Watch from Monday, 8 November on 1Magic (DStv channel 103) at 20:30
Housewives' lives
The Real Housewives Of Salt Lake City S2
The arrest of Jen Shah on federal fraud charges (fully detailed and followed by the cameras in episode 1) for running a predatory telemarketing scheme is just one delicious dollop of drama from this Housewives season. And there's a new Housewife in town as Lisa's BFF Jennie Ngyen joins the gang.
Watch from Monday, 15 November on 1Magic (DStv channel 103) at 19:00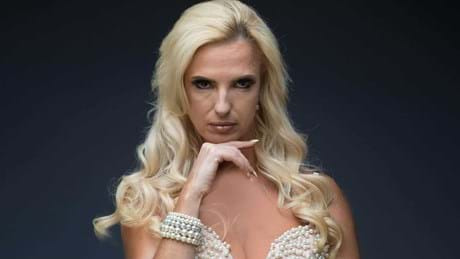 The Real Housewives Of Johannesburg S2 
RHOJ has shed all but 2 of its original cast members (Christall Kay and Brinnette Seopela, whose massive drama halted production on S3, and who're both headed for divorce), but lost none of its glitz and glam. So welcome new housewives Lebo JoJo Gunguluza, Lethabo Mathatho, Mpho Merriweather, Mpumi Mophatlane, and Tarina Patel.
Watch from Monday, 29 November on 1Magic (DStv channel 103) at 17:00
Let's Talk
This Is Stand-Up
Comedians take us inside the game. Find out what it takes to do the job and the psychological consequences that comedians can suffer, the effects of constant travel, the pressure to always write new material, and the backlash from writing offensive material. With Judd Apatow, Jamie Foxx, Kevin Hart, Tiffany Haddish, Chris Rock and more.
Watch on Sunday, 28 November on Comedy Central (DStv channel 122) at 22:00
Couples Therapy S1
Psychoanalyst Dr Orna Guralnik treats 4 different couples over the course of 6 episodes in this intimate documentary series. From debates over having children, to difficulties with finances, relationship expectations and mismatched libido, Dr Guralnik tries to help these brand-new clients to work through it all and come to grips with their issues.
Watch from Sunday, 14 November on 1Magic (DStv channel 103) at 21:00
The Shop S4 
Paul Rivera created this talk show set in a barber shop and hosted by LeBron James, in which guests hold conversations and debates around life and politics and share their career stories. This season's guests include Jay-Z, Bad Bunny, Trae Young, Meek Mill, Jason Sudeikis, Keegan-Michael Key and Carmelo Anthony.
Watch from Wednesday, 24 November on 1Magic (DStv channel 103) at 22:00
Back to News