You're invited to Catch Up with DStv this September
Highlights
01 September 2022
From Phumez & Shota's wedding to My Kitchen Rules SA – you don't have to miss a moment, with Catch Up on DStv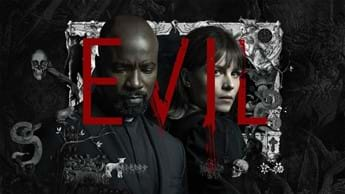 There are so many shows to love on DStv this September. South Africans are throwing open their front doors to invite you for a new season of My Kitchen Rules SA. David Attenborough and Bear Grylls are taking you on adventures, Phumeza and Shota have invited you to their wedding, and the Below Deck crew are inviting you on board… but you never have to say no!
Even if your favourite show is on when you're out, or just plain tired, you don't have to miss out thanks to Catch Up. Catch Up is DStv's way of letting you see the latest episodes of your favourite shows in your own time.
From Premium to Access, everyone can stream DStv's most popular shows from their package on Catch Up, using an internet connection via their Explora or Explora Ultra, or using the DStv App on their PC, Android or IOS devices.
Keep reading to find out what will be available on your package in DStv's Catch Up offering this September. Click on the links below to watch now!
TV shows on Catch Up Movies on Catch Up Sport on Catch Up Kids shows on Catch Up
DStv Premium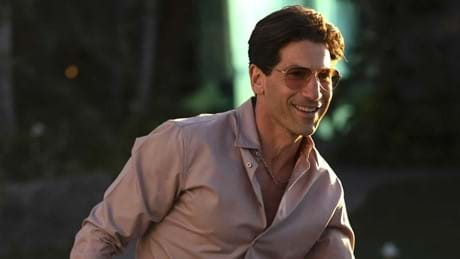 American Gigolo Season 1
Julian Kaye (Jon Bernthal) is a high-end male escort who's back on the streets of LA after spending 15 years behind bars for murder. He is hoping to track down the person who framed him, and reconnect with his lost love, Michelle (Gretchen Mol). This is showrunner and writer David Hollander's (Ray Donovan) sequel to the 1980s movie starring Richard Gere.
Catch Up from Monday, 12 September at 23:00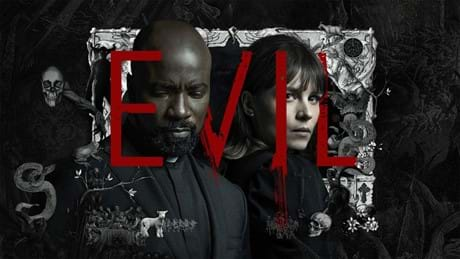 Evil Season 3
Last season ended with forensic psychologist Kristen and wanna-be priest David kissing, just after she admitted to him that she murdered Orson LeRoux. Is Kristen really demon possessed now? That's this season's big mystery, so we'll be watching closely… and so will Kristen's nemesis, demon lawyer Leland Thompson.
Catch Up from Thursday, 15 September at 22:31
My Kitchen Rules South Africa Season 4
COVID restrictions have been lifted and we're back in the kitchen across South Africa as pairs of contestants create pop-up restaurants in their own homes as they serve up dishes to tempt judges J'Something and David Higgs… and intimidate the competition.
Catch Up from Sunday, 4 September at 18:45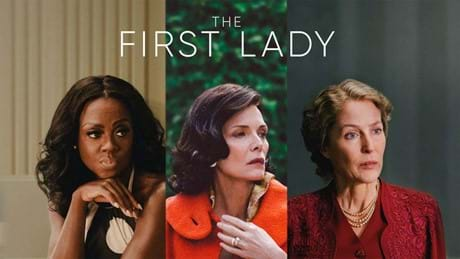 The First Lady Season 1
See how each US Presidential administration's First Lady has shaped policy, while the series explores her personal journey during her husband's campaign trail. This season focuses mainly on 2009-2017's Michelle Obama (Viola Davis), 1974-1977's Betty Ford (Michelle Pfeiffer), and 1933-1945's Eleanor Roosevelt (Gillian Anderson).
Catch Up from Monday, 26 September at 21:01
Watch The First Lady now Watch M-Net now
Naked And Afraid XL: Frozen Season 8
Four teams containing three fan-favourite survivalists each are stranded in the Rocky Mountains for 14 days in Montana's icy wilderness with no shoes, no clothes, no food, and no water. The teams only select primitive tools and a bare minimum of raw materials that they need to survive.
Catch Up from Wednesday, 28 September at 21:00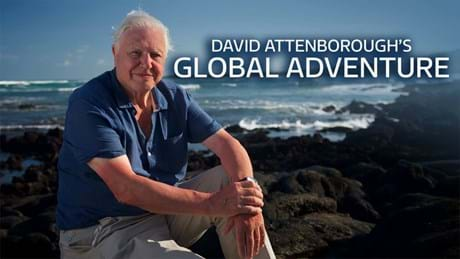 Attenborough's Global Adventure Season 1
When he hit his mid-80s, everyone's favourite nature presenter Sir David Attenborough set off on a seven-year globetrotting mission to revisit iconic locations that he'd filmed in the past, to reveal the state that they're in now, and to capture exciting new animal behaviour using the latest technology, from the Great Barrier Reef to Borneo.
Catch Up from Sunday, 11 September at 17:31
DStv Compact Plus
NB! Also keep an eye out for the start of BET's (DStv Channel 129) new telenovela Redemption from Monday, 26 September and come to DStv.com for details
Fraksie Season 1
The team behind Die Boekklub, Troukoors and Fynskrif bring us this Stellenbosch-based tale of financial dirty dealing to rival the Steinhoff scandal! Investment manager Schalk Smit (Edwin van der Walt) thinks his "dollar millionaire" dreams have come true when he comes across a new financial services app created by computer sciences lecturer Tim (Marlo Minnaar), who's looking to make it go big with help from an investor.
Catch Up from Tuesday, 13 September at 20:49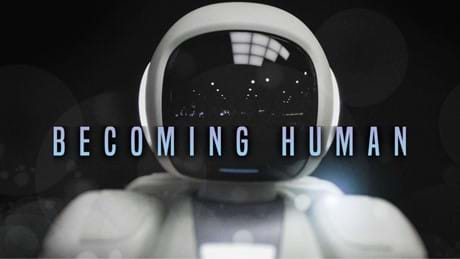 Becoming Human Season 1
This documentary series explores the possibilities of humanity's future with AI (artificial intelligence). Presenter Chua Enlai meets with scientists and inventors to ask whether we can programme robots to love us back, finds out how AI is learning from artists and doctors, explores ethics for AI, and asks who will hold the power as AI becomes more widespread.
Catch Up from Monday, 5 September at 22:48
Watch Becoming Human now Watch Curiosity now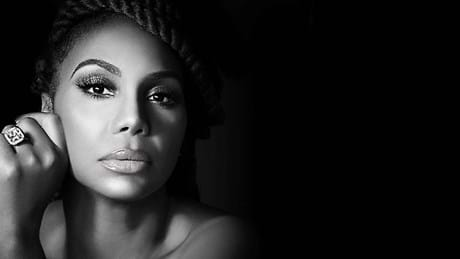 Tamar Braxton: Get Ya Life Season 1
Tamar's famous phrase is now a gripping reality show, in which Tamar promises to reveal what it was like to lose everything positive in her life, including her home, her marriage, her manager, her record label, down to her own identity. We'll see her confront her mental health issues head-on, and continue the slow process of rebuilding herself from a solid foundation.
Catch Up from Thursday, 15 September at 21:30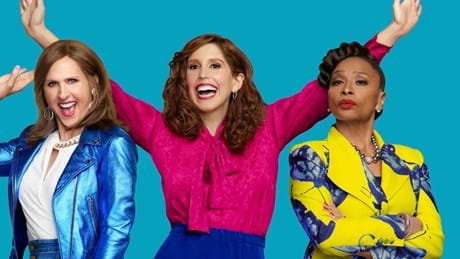 I Love That For You Season 1
Small town nobody Joanna Gold (Vanessa Bayer) wants nothing more in life than to host a TV show on one of America's Home Shopping networks, SVN. After she fluffs her audition, she plays on the producers' and her co-stars' sympathies by claiming that she has cancer. And just like that, she's on TV.
Catch Up from Monday, 5 September at 21:30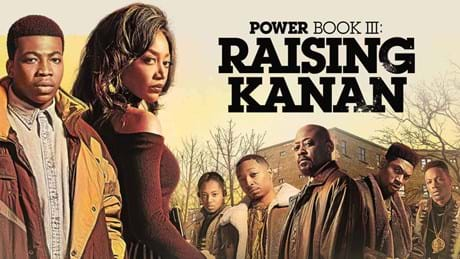 Power Book III: Raising Kanan Season 2
At the end of Season 1, Kanan had to flee his home after shooting a police officer, his biological father Detective Howard, and leaving him for dead. But when Howard claims to have amnesia, Raq brings her son Kanan back home and shows him the ropes of controlling the business, from the trap houses to the "boardroom".
Catch Up from Tuesday, 6 September at 23:01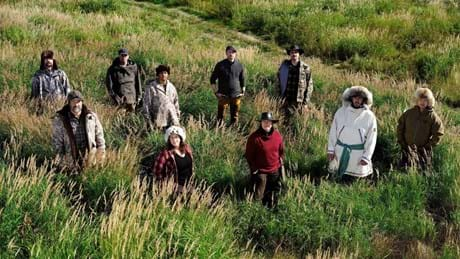 Alone: Polar Bear Island Season 9
Adventurers can choose just 10 items to take into the wilderness with them. They're then dropped off in Southern Labrador, Canada, each of them with their own camera. Each must survive totally isolated, no film crew, as they record their experiences. The last person left standing without calling for evacuation wins $500,000 (R8,509,190).
Catch Up from Thursday, 15 September at 21:06
DStv Compact
P.S. I Love You: Phumeza And Shota Wedding Special
One of SA's favourite famous couples, actress and former Our Perfect Wedding host Phumeza Mdabe and musician Mnqobi Mdabe (aka Shota), finally had their own Perfect Zulu-Xhosa traditional wedding in Mlazi, KwaZulu-Natal on 16 June this year, celebrating their on-paper legal marriage from way back when. Now we get to see all the joy and craziness in the run up to the event, along with the big day itself.
Catch Up from Saturday, 10 September at 19:30
The Wife Season 1
Inspired by local author Dudu Busani-Dube's Hlomu book series, this telenovela follows the Zulu brothers – a Johannesburg crime family, who run a taxi empire – through the eyes of the women they love. Season 1 is centred around middle brother Mqhele (Bonko Khoza) and his troubled marriage with journalist Hlomu (Mbalenhle Mavimbela).
Catch Up Mondays-Wednesdays from Monday, 12 September at 21:54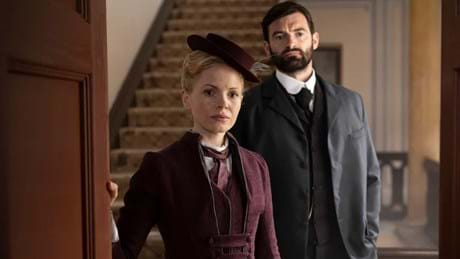 Miss Scarlet And The Duke Season 2
Young Victorian lady Eliza Scarlet runs her late father's detective agency with the help of her childhood friend, Detective Inspector William Wellington of Scotland Yard, aka The Duke. This season Eliza is on the trail of both a missing shopgirl and a stolen sketch by Charles Darwin, and she's accused of breaking into the city morgue.
Catch Up from Monday, 12 September at 21:00
Watch Miss Scarlet And The Duke now Watch BBC Brit now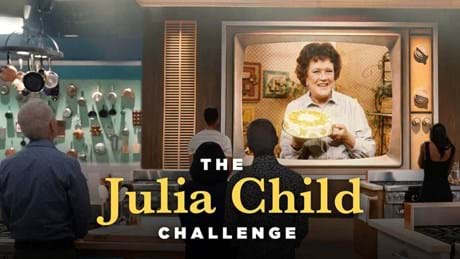 The Julia Child Challenge Season 1
This cooking reality series takes us inside a replica of Julia's famous as-seen-on-TV home kitchen. In each episode contestants must first recreate one of Julia's famous dishes, following along with one of her programmes, which will be shown on the kitchen's giant TV, then create a unique dish inspired both by Julia, and by their own lives.
Catch Up from Wednesday, 7 September at 20:56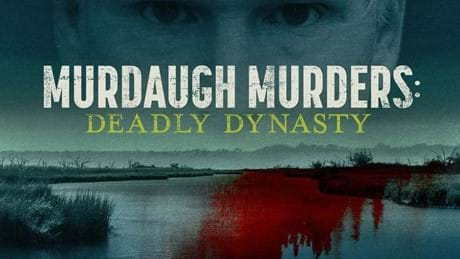 The Murdaugh Murders: Deadly Dynasty Season 1
This 3-episode true crime documentary delves into the ongoing mystery surrounding the murder of powerful ex-South Carolina lawyer Alex Murdaugh's wife Maggie and one of their two sons, Paul (who himself killed a 19-year-old passenger in a drunk boating accident in 2019), and the accusation that Alex stole millions of dollars from his former clients.
Catch Up from Sunday, 25 September at 22:01
DStv Family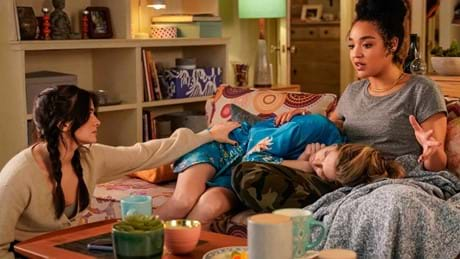 The Bold Type Season 5
As the six-episode final season of this comedy about three best friends working at Scarlet magazine begins, Jane (Katie Stevens) is flying solo and investigating that workplace abuse story, Kat (Aisha Dee) is working as a bartender and finally telling her fling Eva why the thought of being with her makes her feel dirty, and Sutton (Meghann Fahy) is single, childfree, back in New York, and drinking up a storm.
Catch Up from Monday, 5 September at 23:01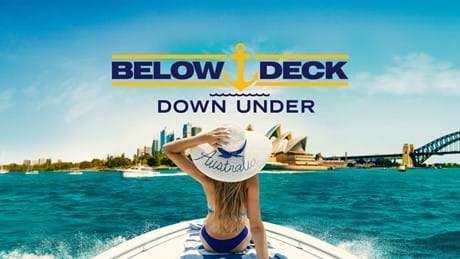 Below Deck Down Under Season 1
Welcome aboard the luxury superyacht captained by Justin Chambers and crewed by a young, fun team including one familiar face – chief "stew" Aesha Scott from Below Deck: Mediterranean. They're taking guests around the Great Barrier Reef for diving and sailing adventures. Keep an eye out for the South African on the staff, Tumi Mhlongo.
Catch Up from Sunday, 4 September at 18:51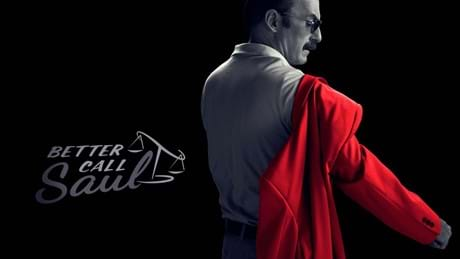 Better Call Saul Season 6
Be prepared to say goodbye to some fan favourite characters in the first half of the season, which focuses the story away from criminal lawyer Saul Goodman, aka Jimmy, aka humble Cinnabon worker Gene Takavic, only to slowly spiral tighter and together around him on track to a finale that avoids any easy way out, while showing the sure destruction of Jimmy and Kim's relationship.
Catch Up from Monday, 5 September at 22:01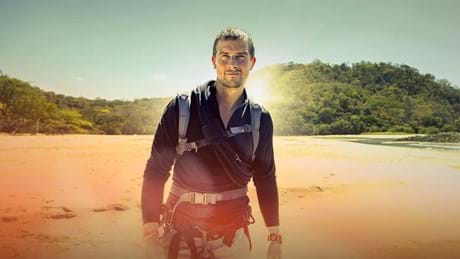 Running Wild With Bear Grylls: The Challenge Season 1
Survivalist Bear Grylls takes some celebrity guests under his wing, and teaches them essential survival skills. But this will all be on the test! Those guests – Natalie Portman, Simu Liu, Ashton Kutcher, Florence Pugh, Anthony Anderson and Rob Riggle – will have to prove that they remember what Bear taught them out in the field.
Catch Up from Wednesday, 28 September at 22:00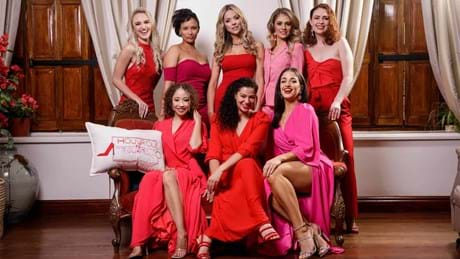 Houvrou Of Trouvrou Season 1
Eight South African women compete to prove that they're wife (and not mistress or Houvrou) material through a series of challenges presented by series host Christi Panagio. Their efforts will be scored by the panel of picky, outspoken judges – SA's etiquette queen Emsie Schoeman, personal trainer and fitness model (and Hoor My, Sien My, Soen My contestant) Bauke Hanekom, and radio presenter Sherlin Barends.
Catch Up from Wednesday, 28 September at 20:47
DStv Access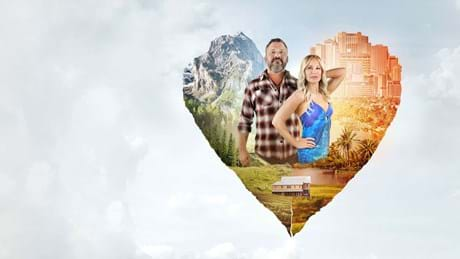 Love Off The Grid Season 1
Would you give up every city convenience to move in with your true love in a little nest in the wilderness? Sounds sweet but impractical! This reality show follows 4 city slickers as they make the change for love. One couple, Myesha and Joe, are experimenting other alternative lifestyles as goat farmer and self-identified "king" Joe invites another woman to join them. We're getting wanna-be cult founder vibes so bring the popcorn.
Catch Up from Tuesday, 27 September at 21:01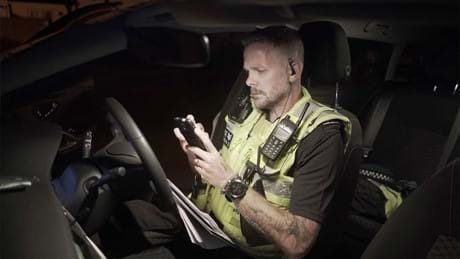 Inside The Force: 24/7 Season 2
Reality series. Get the full 360 experience of policing in Lincoln in the UK, from beat cops on the street, to special response units, to custody, to the control room, to the front desk. This season offers a break-up of a fight at a funeral, and the man who leaps onto their car during the incident later turns up as a suspect in a murder investigation.
Catch Up from Wednesday, 21 September at 22:31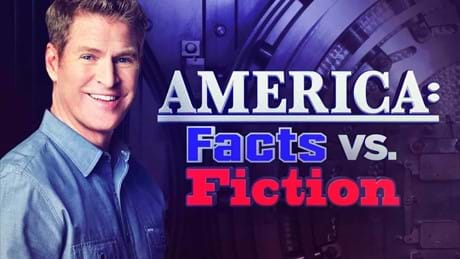 America: Facts Vs Fiction Season 4
This series sifts through schoolbook history to sort truth from half-truth and outright lies. This season host Jamie Kaler explores an American Admiral's role in showing Japan exactly how to attack Pearl Harbor, America's secret societies, and what exactly Manhattan had to do with The Manhattan Project.
Catch Up from Wednesday, 28 September at 16:31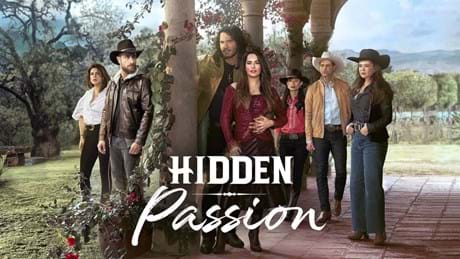 Hidden Passion Season 2
Professor Genaro Carreño (Alvaro Garcia) has been found drowned, tied to a chair at the bottom of a lake. A blackmailer makes a taunting phone call or two. And when the police raid the Reyes-Elizondo family farm, twin sons León (Juan Manuel Restrepo) and Erick Reyes (Sebastian Osorio) have fled, while an incriminating video shows them physically attacking the Professor, who has accused them of getting his daughter pregnant.
Catch Up from Monday, 26 September at 23:01
Watch Hidden Passion now Watch Telemundo now
NB! Keep checking, because new content is added to Catch Up all the time – particularly on Access, which often gets new treats from TLC (DStv Channel 135) during the month.
Back to News