Enter the Spider-verse when you ADD Movies this September
Highlights
01 September 2022
Sling your web, ADD Movies & snatch the M-Net Spider-Man Pop Up Channel (DStv Channel 111) between 23 September and 2 October.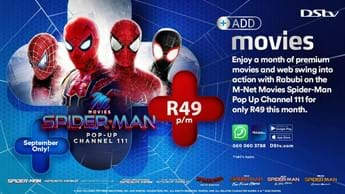 This September when you web-sling into action and ADD Movies to your DStv package for just R49 (yay, half-price!), you'll be catching Spider-Man in your web. And we mean all nine Spider-Man movies for the past 20 years will be available… J. Jonah Jameson is hammering his desk at the Daily Bugle in a jealous rage!
Along with Premium movie channels, M-Net Movies 1 (DStv Channel 104) and M-Net Movies 2 (DStv Channel 106), you'll also get the M-Net Spider-Man Pop Up Channel (DStv Channel 111) for 10 days, between Friday 23 September and Sunday 2 October.
ADD Movies is the Premium movie going experience, no matter which package you're on. You can enjoy up to 300 movies a month, including the latest releases from the biggest studios. Whether you love blockbusters, award-winning dramas, animation, comedy, fantasy, action and adventure, it's all here.
Each month ADD Movies features customised movie curation with themes and festivals to get you in the mood. You can also have it all to yourself or share because ADD Movies is available to watch across multiple devices, whenever, wherever. It's an uninterrupted movie experience, zero ad breaks.
You could watch it all when you ADD Movies to your DStv Compact Plus, Compact, Family or Access subscription, for just R49 this September. As always, ADD movies is free to Premium subscribers.
Linking ADD Movies to your existing DStv package makes DStv's Premium movie channels M-Net Movies 1 and M-Net Movies 2 available on your DStv decoder, along with selected pop-up channels like the M-Net Spider-Man Pop Up Channel.
Keep reading to see what's to come this September when you ADD Movies, and get the M-Net Spider-Man Pop Up Channel (DStv Channel 111).
ADD movies ADD movies using Whatsapp  ADD movies using MyDStv Get DStv now
Rabobi, rabobi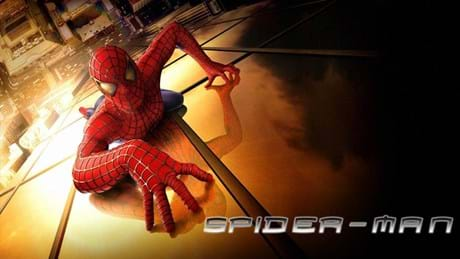 Spider-Man
Director Sam Raimi delivers a classic Spidey origin story. Tobey Maguire plays the web slinger as a poor and humble but brilliant teenage student Peter Parker, who gets bitten by a radioactive spider during a school trip, gains superpowers and becomes a neighbourhood vigilante, leading to his clash with masked supervillain The Green Goblin. J.K. Simmons becomes the J. Jonah Jameson by which all other newspaper editors who're out to unmask Spider-Man will be judged.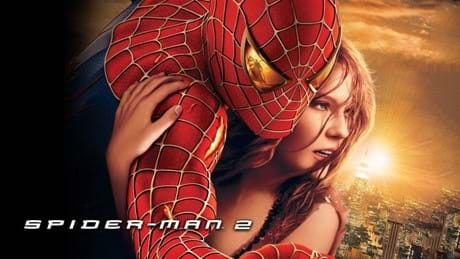 Spider-Man 2
In the second film in Sam Raimi's trilogy, two years after the events of Spider-Man, Peter Parker's best friend Harry Osborn (James Franco) is hell bent on capturing the man he believes is responsible for the death of his father, Norman Osborn (Willem Dafoe) – Spider-Man! Spider-Man also battles mad scientist Doctor Octopus (Alfred Molina), whose experiment seems set to destroy New York City.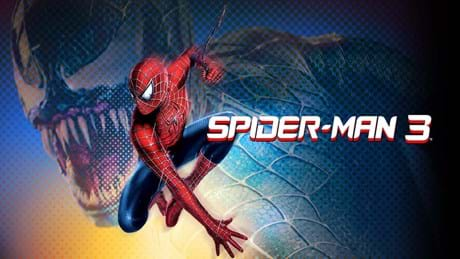 Spider-Man 3
The third and final of Sam Raimi's original trilogy. Harry Osborn dons his late father's helmet as the new Green Goblin. Rookie Daily Bugle photographer Eddie Brock (Topher Grace) sets out to sling mud at the web slinger, and while Peter chases down an Uncle-Ben (Cliff Robertson) killing thug, who's now super-powered shape shifter The Sandman (Thomas Haden Church), and a black, goopy alien entity slimes its way into Peter's life…and then Eddie's.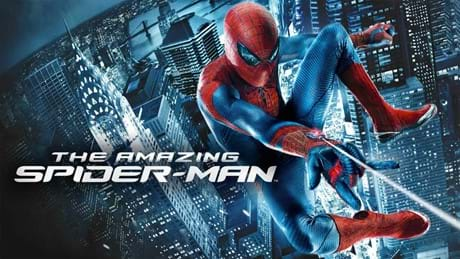 The Amazing Spider-Man
Perfectly named director Marc Webb (director of 500 Days Of Summer) rewinds the clock to those giddy, early Spidey school days. Andrew Garfield is a rookie Spidey, still coming to grips with his powers… and his monster crush on sweet Gwen Stacy (Emma Stone). The friendly neighbourhood hero also makes his first enemy, The Lizard – the mutated form of Oscorp scientist Dr. Curt Connors (Rhys Ifans).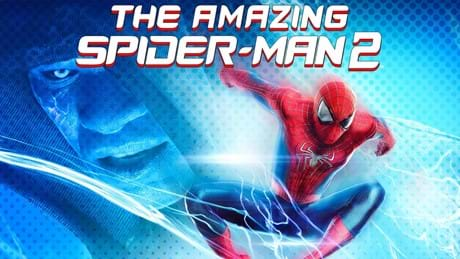 The Amazing Spider-Man 2
Marc Webb's second Spidey story takes place two years after the first Amazing film. Peter Parker graduates from high school and he and Gwen Stacy break up. On the down low, Spidey battles new villain Electro (Jamie Foxx), while his old boarding school best friend Harry Osborn (Dane DeHaan) searches for a cure for the genetic disorder that killed his father, believing that Spider-Man's blood could hold the key.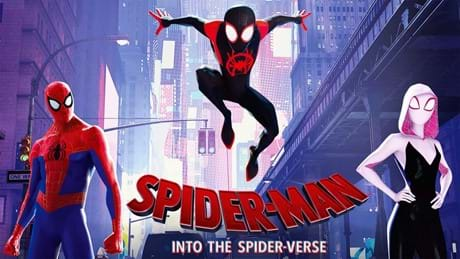 Spider-Man: Into The Spider-Verse
The Spider-Man films cast their web wide with this brilliant animated movie, set in an alternate universe in which bright teenager Miles Morales (voiced by Shameik Moore) becomes Spider-Man…well, A Spider-Man. There's also a "real" Spider-Man (voiced by Chris Pine) and soon, thanks to an accident with a machine that connects parallel dimensions, they aren't the only Spideys. New York City is soon infested with Spider-Men!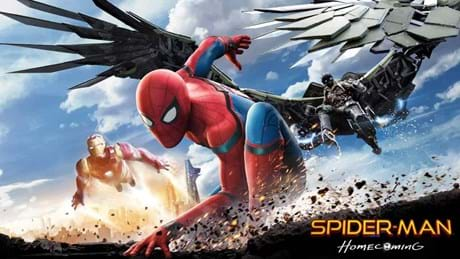 Spider-Man: Homecoming
The first of the Jon Watts Spider-Man trilogy with Tom Holland playing Peter Parker. This is where Spider-Man blends into the events of the Marvel Cinematic Universe (MCU). Two months after the events of the MCU film Civil War, Spider-Man waits for an assignment from Tony Stark (Robert Downey Jr.) while cracking on with his school work at Midtown High, crushing on MJ (Zendaya), and chasing after weapons trafficker Adrian Toomes (Michael Keaton).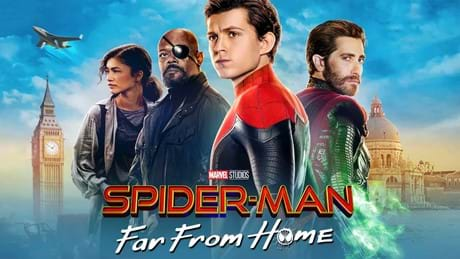 Spider-Man: Far From Home
A little death and a resurrection later (in MCU films Infinity War and Endgame), Spider-Man desperately needs a break, and Peter Parker and his friends are headed to Europe on holiday. But there's no peace for the webbed wonder, as Nick Fury (Samuel L. Jackson) drags him into a battle with Mysterio (Jake Gyllenhaal) and The Elementals.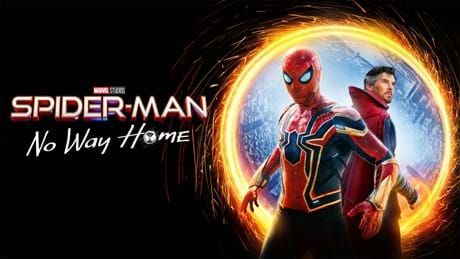 Spider-Man: No Way Home
It's the third and (so far) final of Jon Watt's witty Spider-Man films. More MCU characters crossover, including Doctor Strange (Benedict Cumberbatch) and Wong (Benedict Wong) so you know some magic and Multiverse madness is underway. Peter's life is falling apart thanks to what Mysterio did in the previous film, so he asks Doctor Strange to magic away what people know, but the spell breaks open the Multiverse, allowing visitors from alternate realities into Spidey's world.
NB! Keep an eye on your DStv TV guide for information on broadcast dates and times on the M-Net Spider-Man Pop Up Channel (DStv Channel 111), between Friday, 23 September and Sunday, 2 October.
Back to News