International series highlights, 23-29 July on DStv
Highlights
See the best new international shows on DStv this week.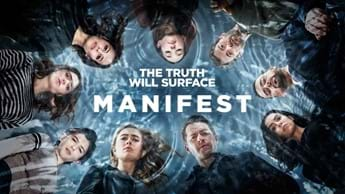 1, 2, 3 extraordinary international shows on their way to DStv this week.
Do you feel a "calling"? Sci-fi series Manifest S3 is here! With a deadly new vision suddenly appearing, Ben becomes obsessed with convincing doubting passengers to pay attention to their premonitions so they can survive as a group.
There's more sci-fi and fantasy shenanigans afoot as Sir Terry Pratchett's magical series The Watch sets cross-species cops against lawless politicians, shadowy guilds, the super-rich, and street gangs.
And the biggest name in wrestling and Hollywood, Dwayne "The Rock" Johnson, takes us inside his life in the comedy series Young Rock S1, which explores his youth in Hawaii and the continental US.
Explore even more seriously addictive series with DStv's slate of international shows, available here. And for snack-sized info on DStv's biggest shows, check out #OhSnack on DStv's YouTube Channel.
Fantasy, mystery and comedy this week on DStv
Manifest S3
Passengers onboard Flight 828 find out upon landing that they've been missing for 5 years, and some experience visions warning them about future events. In S3, Michaela and Zeke get new visions of the destruction of Flight 828.
Watch from Thursday, 29 July on M-Net (DStv channel 101) at 20:40
The Watch S1
A motley crew of cross-species guardsmen led by the grumpy Sam Vimes rise out of apathy to restore law and order to their city. But an old enemy of Vimes's, Carcer Dun, leads them on a twisted chase.
Watch from Tuesday, 27 July on M-Net City (DStv channel 115) at 21:55
Young Rock S1
In this comedy series, the year is 2032 and as Dwayne "The Rock" Johnson is running to be US President, he looks back over his childhood years growing up in Hawaii in a family of wrestling icons.
Watch Monday-Friday from Tuesday, 27 July on Vuzu (DStv channel 116) at 18:00
Back to News