It's holiday time, treat your entire family to the ultimate movie experience this December. For just R40, you can bring a big screen movie into your house with Box Office.
You'll find movies for all your moods. Feel-good film fans, snuggle up for the holiday-themed romantic comedy Boxing Day. In Ticket To Paradise, George Clooney and Julia Roberts give us breezy island vibes. David Bowie documentary, Moonage Daydream makes the perfect treat for all the uncles, aunts and young music lovers. If you're doing 12 Days Of Creepy Christmas, start your chills with a Smile!
Read on for this month's highlights and releases and make every night a Movie Night with DStv BoxOffice this festive season.
The one to book
Boxing Day
Writer and director, Aml Ameen based this romantic comedy on his own catastrophes. Melvin Mckenzie (Aml Ameen) returns to London for the holidays, after two years away, to launch his book and introduce his new American fiancée Lisa (Aja Naomi King) to his British-Caribbean family…and his childhood sweetheart, turned ex-girlfriend, turned global music megastar Georgia (real life Little Mix star Leigh-Anne Pinnock).
On Box Office now
December BoxOffice movies
Moonage Daydream
Prepare for the ultimate David Bowie experience. This innovative 2022 documentary film combines performance clips, interviews, and film footage to showcase Bowie's music and art from his glam rock London days to his time of the West Berlin art scene, to the superstar 1980s era, through to his later career. The crystal clear digitally remastered footage allows us to see Bowie in all those incarnations as if he was filmed yesterday.
On Box Office now
Ticket To Paradise
This easy breezy romantic comedy is powered by two performers who know how it's done. Divorced couple, David (George Clooney) and Georgia (Julia Roberts) are headed to Bali where their daughter Lily (Kaitlyn Dever) is about to marry a seaweed farmer. Their gift to the bride? Getting along for long enough to sabotage the wedding together and set her free.
On Box Office now
Smile
Stills from this film have reached creepy meme status; now see one of the year's most unsettling slasher films. Therapist, Rosie Cotter (Sosie Bacon) starts believing supernatural forces are at work in her life after a patient commits suicide in front of her to escape the "thing" that's smiling at her, and her case connects with those of 19 other victims.
On Box Office from Wednesday, 21 December
Mrs Harris Goes To Paris
Based on Paul Gallico's 1958 novel, Flowers For Mrs Harris, this is a warm and charming holiday movie. Ada Harris (Lesley Manville) travels to Paris to buy a Dior dress. During her trip, she becomes an inspiration to the couture house's accountant, André Fauvel (Lucas Bravo), and one of its models, Natasha (Alba Baptista), who're crushing on each other.
On Box Office from Monday, 26 December
All these BoxOffice movies and more are now available to rent and stream directly on now.DStv.com!
Rent BoxOffice movies now EARN Rewards today Get DStv now
There's already an entire catalogue of recent releases available to stream online, with more titles coming every month.
How to rent a movie on DStv BoxOffice
Go on your DStv Explora or DStv Explora Ultra (remember, your DStv must be connected to the internet)
Go to now.DStv.com and select movies from the menu
From the Movies menu, select BoxOffice
Find the movie you'd like to rent
Press OK and select Rent Now
Accept the Terms & Conditions
Select DStv Account as the payment option
Wait a few seconds as your BoxOffice rental is processed
Enjoy your movie!
Also coming to BoxOffice this December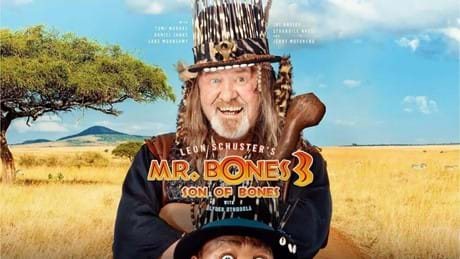 Mr Bones 3: Son Of Bones on Box Office now
A Christmas Mystery on Box Office now
Holiday Harmony on Box Office now
The Munsters on Box Office from Monday, 26 December
Big Trip 2: Special Delivery on Box Office from Tuesday, 27 December
Orphan: First Kill 1 on Box Office from Wednesday, 28 December
The Northman on Box Office from Friday, 30 December
How to watch DStv online
Get the DStv App, a free service for DStv customers. With the DStv App, the same channels you watch on your decoder at home are available for you to stream online at https://now.DStv.com/, or using the DStv App on your phone.
Back to News