Hot new reality shows are making waves this week on DStv
From a new high-stakes coast guard series and home improvement shows to another attempt at solving a 200-year-old mystery
A host of all-new reality shows guarantees an exciting week for fans of real-life viewing. Leading the charge is CBS Reality's (DStv channel 132) brand-new, adrenaline-charged offering, Coast Guard: Mission Critical. Cutting-edge 360-degree body cams capture every dramatic moment as viewers are swept along for the ride on an average day in the life of a coast guard – and it's anything but average. From daring search-and-rescue operations to high-stakes drug interceptions, counter-narcotic raids and maritime law enforcement, these brave men and women risk it all, every day.
Interior design buffs will be happy to hear that The Home Channel (DStv channel 176) has not one but three brand-new shows premiering this week. In Cash in the Spare Room, interior designer Sarah Moore and small-space expert Max McMurdo come to the rescue to help ordinary people with ordinary houses, turn unused spaces in their homes into money-spinning holiday lets.
If that's too tame for your liking, Island of Bryan ups the stakes when master-contractor Bryan Baeumler and his wife, Sarah, uproot their family from their life in Canada to embark on the adventure of a lifetime – renovating a run-down beachfront resort on the island paradise of the Bahamas. Part extreme-makeover, part touching real-life family drama, viewers will join the Baeumlers in every step of making their island dreams come true.
Finally, three property experts travel the length and breadth of the Scottish highlands and lowlands, exploring and judging homes in their mission to crown Scotland's Home of The Year.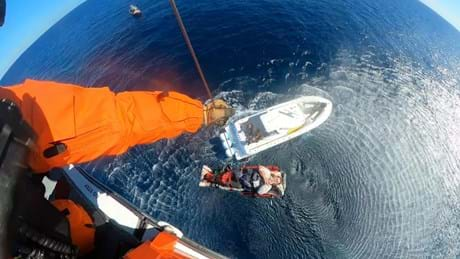 Coast Guard: Mission Critical S1
All-new to CBS Reality this week, Coast Guard: Mission Critical promises to give viewers a taste of what it truly takes to patrol the coasts of the United States on a daily basis. Focusing on different missions across varying responsibilities, as opposed to limiting filming to just one area or command centre, each nail-biting episode plays like an action-packed blockbuster as the elite teams do what they do best – rescuing lives, facing down smugglers and foreign and local threats alike.
Saturday, 27 March, on CBS Reality (DStv channel 132) at 07:50
Watch CBS Reality now Set a reminder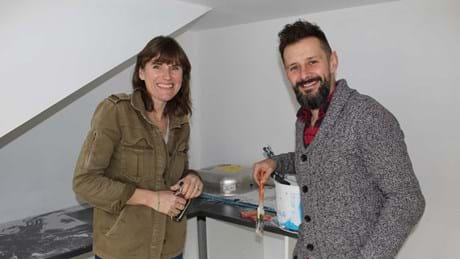 Cash in the Spare Room S1
Who knew there could be so much Cash in the Spare Room? All about helping people make money from unused property, this all-new home improvement show is hosted by Sarah Moore (from Money for Nothing) and Max McMurdo. Together they come up with ingenious ideas to help property owners maximise their unused spaces to bring in some extra income. This week, they head to the tourist hub of the Cotswolds to help a farming couple convert a fallow field into luxury accommodation.
Sunday, 28 March, on The Home Channel (DStv channel 176) at 16:00
Watch The Home Channel now Set a reminder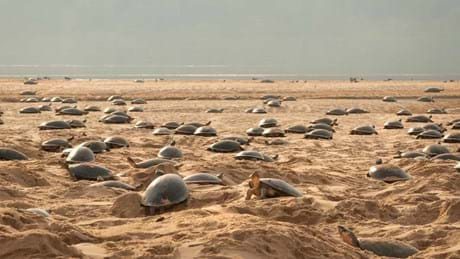 Island of Bryan S1
Welcome to Bryanland! In episode one of this brand-new series, the ambitious Baeumlers take viewers through the motivation behind their crazy dream of renovating a run-down Bahamas resort. Arriving in South Andros, they head over to their new business venture and also have to find a place to live in the meantime. It also happens to be Sarah's 40th birthday.
Monday, 29 March, on The Home Channel (DStv channel 176) at 16:00
Watch The Home Channel now Set a reminder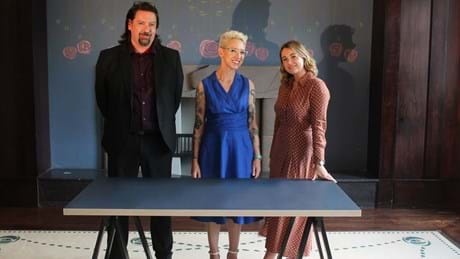 Scotland's Home of the Year S1
What does it take to have your pride and joy crowned Scotland's Home of the Year? Follow architect and university teacher Michael Angus, renowned interior designer Anna Campbell-Jones, and lifestyle blogger Kate Spiers, to find out which stunning home will prove to beat the competition.
Tuesday, 29 March, on The Home Channel (DStv channel 176) at 19:30
Watch The Home Channel now Set a reminder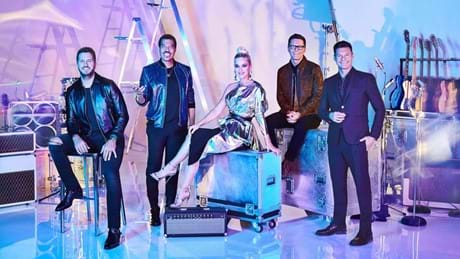 American Idol S19
It's Hollywood Week on American Idol this weekend! Fan-favourite competitors from auditions return to the stage for the Genre Challenge in the hopes of making it through to the next round. Witness the drama surrounding Erica after she was originally voted out, and untested Casey gets another shot at stardom.
Friday and Saturday, 26 and 27 March, on M-Net (DStv channel 101) at 19:30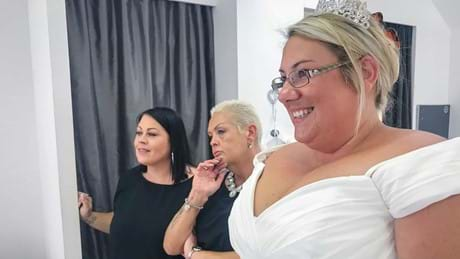 Curvy Brides' Boutique S4
Jo Cooke and Allison Law are back for a brand-new season to once again champion the rights of the fuller-figures brides hoping to walk down the aisle in the wedding dress of their dreams. In episode one, Nikita's terminally ill father fears he might not live to attend her Greek nuptials.
Sunday, 28 March, on TLC (DStv channel 135) at 18:00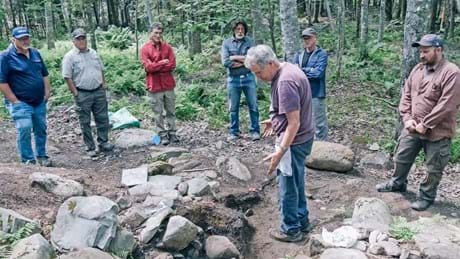 The Curse of Oak Island S8
Billed as the show's biggest season yet, the Lagina brothers and the Oak Island team are back on our screens for season 8 of their quest to investigate and lift the veil on the 224-year-old mystery. With new resources and state-of-the-art technology at their disposal, they believe they are closer than ever to finding the answers they seek.
Friday, 26 March, on HISTORY (DStv channel 186) at 20:15
Shahs of Sunset S08
Titled "Bye Bye Ms Iranian Pie", this final offering of the Shah's season 8 makes it clear that the future of the close-knit group of real-estate wizards is hanging on by a thread. GG is bracing herself for another IVF attempt, while Nema and his sister, Mona, meet their father to try and process the end of their parents' marriage.
Thursday, 1 April, on E! Entertainment (DStv channel 124) at 13:35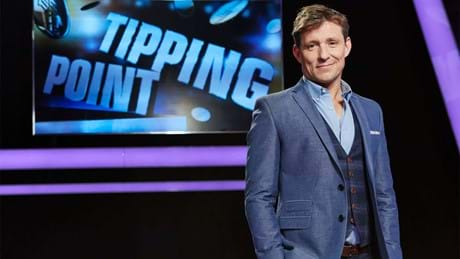 Tipping Point S5B
The long-running UK game show is back with brand-new episodes after its mid-season break. Pull up a seat to see if this week's contestants, Norman, Maria, Anthony and Dot, manage to perform under pressure when the chips are down.
Thursday, 1 April, on BBC Brit (DStv channel 120) at 18:00
Not at home to watch DStv?
Watch DStv on your phone or laptop. Download the DStv Now app (Apple or Android) or visit now.dstv.com.
Back to News