Who's who on tVN
Meet the stars of South Korea's hottest entertainment channel, tvN (DStv channel 134).
tvN (DStv channel 134) is South Korea's most popular entertainment channel and features massive stars in dream pairings in a variety of series. But if you aren't familiar with the K-Drama and K-Pop landscape, you might be asking the equivalent of "Who's this Connie Ferguson person?" or "Who is Trevor Noah? What, he's funny?" So here's our quick guide to just some of the famous faces you can see…
PS: tvN (DStv channel 134) is available automatically to all DStv Premium, DStv Compact Plus and DStv Compact subscribers.
Watch tVN Read more Upgrade your package
Encounter
South Korean superstars Song Hye-kyo (Descendants of The Sun, 2016) and Park Bo-gum (Love In The Moonlight, 2016) are the leads of the new 16-episode romantic drama series. She's the CEO of a large hotel, he's a new employee, but whoops, they remember each other from a brief, whirlwind romance they shared in Cuba.
In real life, Park Bo-gum was a guest at Son Hye-kyo's 2017 wedding ceremony – as a friend of her then-husband, her Descendants of The Sun co-star, Song Joong-ki – and he played the piano for the couple at their reception.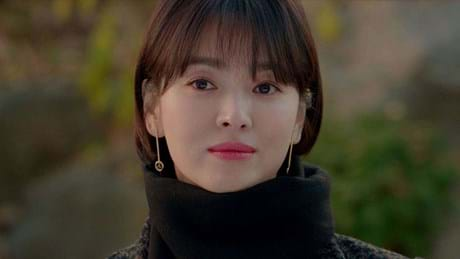 Song Hye-kyo fun facts
She's regarded as one of South Korea's original breakout TV stars and part of the Hallyu, the wave of popularity of Korean entertainment worldwide.
She is the South Korean global ambassador for the Fendi brand.
She landed her first TV role in 1995.
To date, she has won over 29 different awards, starting with her first modelling award, which she won at the age of 14. This led to her first-ever bit part in the drama, First Love.
Her parents registered her birth date as 26 February 1982 rather than her actual birth date of 22 November 1981 because she was so ill as a baby they did not expect her to survive.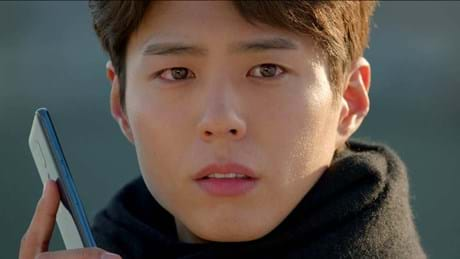 Park Bo-gum fun facts
The 27-year-old actor and singer, Park Bo-gum's name (the Bo-gum part), means Precious Sword.
He has been playing the piano since he was in kindergarten.
He co-hosted the TV music programme, Music Bank, in 2015.
He won the nickname, meaning "Nation's Little Brother", when he starred as a Go-prodigy in the third Reply film (2015).
He has over 28 different awards under his belt.
He's so popular as a brand influencer that the Korean Business Research Institute has coined the term, the "Park Bo-gum Effect", to describe the boost his endorsement gives to sales.
He got to carry a torch for South Korea at the 2018 Winter Olympics.
Watch Encounter S1 on Mondays on tVN (DStv channel 134) at 21:15
Cheese In The Trap
Kim Go-eun leads this romantic drama series as hard-working, serious-minded, scholarship student Hong Seol. She falls for manipulative playboy Yoo Jung (Park Hae-jin) and winds up in a whirlwind of romantic confusion.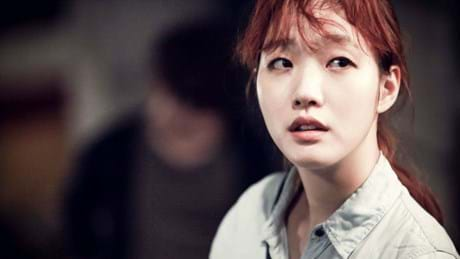 Kim Go-eun fun facts
She's fluent in Mandarin and lived with her family in Beijing for 10 years.
She studied drama at The Korea National School of the Arts.
Her breakout role, at the age of 21 in Muse in 2012, saw her playing a 17-year-old who was two older men's object of lust and obsession.
Cheese In The Trap is her first-ever TV role.
She represents the Chanel designer brand in South Korea.
She has won 18 awards to date, including Best New Actress for Cheese In The Trap.
Her father gave her the name, Go Eun (which means beautiful), in the hope that she'd grow up to be pretty… because he was a bit taken aback by what she looked like as a baby.
Watch Cheese In The Trap S1 Mondays-Fridays on tVN (DStv channel 134) at 20:00
Another Miss Oh
Eric Moon plays the hero of the romantic comedy series, Another Miss Oh. A sound director named Park Do-kyung, who was jilted at the altar, accidentally takes revenge on a woman with the same name as his ex-fiancée. Whoops!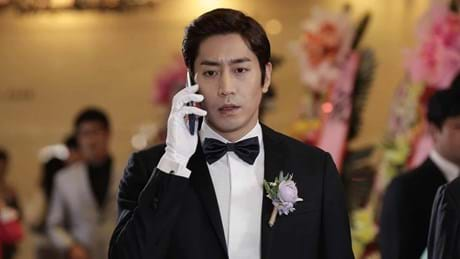 Eric Moon fun facts
He was born in South Korea but went to high school in California in the US and had to give up his US citizenship when he served mandatory Korean military service in 2008.
His birth name is Mun Jung-hyuk but he performs under the name Eric, and has since his days as the rapper with the K-Pop group, Shinhwa.
In 2006 he was involved in an accident on set when a stunt driver misunderstood instructions and drove right into him and co-star Han Ji-min. This led to the TV series, Wolf, being cancelled after just four episodes and left Eric with a lingering back injury.
In 2008 he became the highest-paid South Korean TV star of all time thanks to his role in the period drama series, Strongest Chil Woo.
He married actress Na Hye-mi in 2017.
He's won 11 awards including Romantic Comedy King for Another Miss Oh.
Watch Another Miss Oh S1 Mondays-Wednesdays on tVN (DStv channel 134) at 18:45
Signal
This police procedural with a supernatural twist was inspired by real-life South Korean crime cases like the Hwaseong serial murders. Criminal profiler Park Hae Young (Lee Je-hoon) helps Detective Cha Soo-Hyun (Kim Hye-soo) to solve cold cases.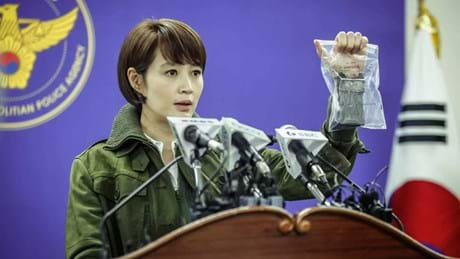 Kim Hye-soo fun facts
Kim co-starred with Kim Go-eun and Park Bo-gum in the smash hit 2015 movie, Coin Locker Girl, playing Kim Go-eun's character's crime boss foster mother.
She played the lead in the cult classic K-horror film, The Red Shoes (2005).
She's also an artist and has exhibited work at the Seoul Open Art Fair.
She has gathered at least 53 awards, including two Best Actress awards for Signal.
She can speak Korean, English, Spanish, Japanese and Chinese.
She landed her first role in the movie, Ggambo (1986), when she was still in high school.
She had a master's degree in Journalism and Mass Communications from Sungkyunkwan University but later confessed to plagiarising her master's thesis.
Jo Kwon of K-Pop band 2AM has publicly thanked Kim Hye-soo for helping him and his mother financially and emotionally when they were co-stars in the series, The Queen Of The Office.
Watch Signal S1 Mondays-Fridays on tVN (DStv channel 134) at 22:30
Watcher
In this crime thriller series, police officer Kim Young Goon (Seo Kang Joon), hardened cop Do Chi Gwang (Han Suk Kyu) and lawyer Han Tae Joo (Kim Hyun Joo) investigate a fateful event that affected all their destinies.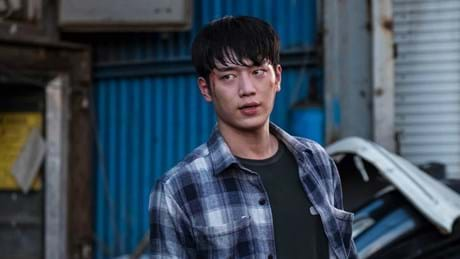 Seo Kang Joon fun facts
You can also see him in Cheese In The Trap in one of the lead roles as pianist Baek In-ho. He actually plays the piano in real life too and started learning at the age of eight.
He landed a position as a member of the K-Pop group, 5urprise, after auditioning for the Actor's League programme.
He worked part-times jobs to pay his study fees when working to be an actor.
He won a Best New Actor award for his breakthrough role in the romantic comedy series, Cunning Single Lady (2014).
He landed the lead role of handsome rising superstar Cha Young-bin in the 2016 tvN remake of the US series, Entourage (2004).
He loves horseback riding and playing golf.
Watch Watcher S1 Mondays-Fridays from Thursday, 18 March, on tVN (DStv channel 134) at 22:30
Tale of The Nine-Tailed
In this English-dubbed romantic fantasy series, a gumiho (nine-tailed fox), named Lee Yeon (Lee Dong-wook), abandons his mountain kingdom to search for the reincarnation of his lost true love, Ah-eum (Jo Bo-ah).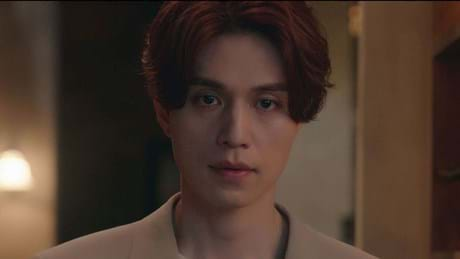 Lee Dong-wook fun facts
He started his career modelling and in 1999, won the grand prize at the V-NESS Model Awards.
If you're enjoying tvN's current K-Pop reality series, wait until you find out that Lee Dong-wook was the host of the 2019 boy band reality series, Produce X 101.
He hosted his own talk show, Wook Talk (2019-2020), on SBS TV.
He became a worldwide breakout star in the Korean Wave thanks to his lead role in the romantic comedy series, My Girl (2005), which also starred Flower Of Evil's Lee Joon Gi.
He was part of the house-sharing celebrity reality series, Roommate (2014-2016), along with Watcher and Cheese In The Trap star Seo Kang-Joon.
He has 18 awards to his name.
Lee Dong-wook claims that while he likes ice hockey (he plays with his local team), music and reading (he owns over 200 comic books), his real hobby is doing nothing.
He is the South Korean face of Chanel's first make-up line for men, Boy de Chanel
Watch Tale Of The Nine-Tailed S1 Mondays-Fridays from Tuesday, 16 March, on tVN (DStv channel 134) at 21:15
Flower of Evil
Homicide detective Cha Ji Won (Moon Chae Won) has no idea how much her husband, Baek Hee Sung (Lee Joon Gi), is keeping from her about his past until she starts investigating a series of unexplained murders. If you're a K-series stan, it's one to watch since this is a reunion for Lee Joon Gi and Moon Chae Won, who performed together before in the South Korean adaptation of Criminal Minds. Lee Joon Gi had the Derek Morgan-type (Shemar Moore) role, while Moon Chae Won was the Emily Prentiss-style (Paget Brewster) character.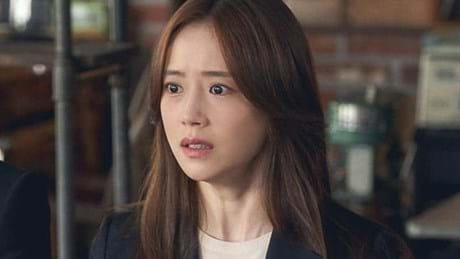 Moon Chae Won fun facts
She originally studied painting at the Chugye University For The Arts but dropped out to pursue acting.
She starred in the Korean version of The Good Doctor (2013) as paediatric surgeon Cha Yoon-seo, the lead female role, and lead character Park Si-on's (Joo Won) love interest.
In her breakthrough role in the period drama, Painter of The Wind in 2008, she played a trainee courtesan who fell in love with a painter who was disguised as a man. The two actresses won the Best Couple Award at that year's SBS Drama Awards ceremony.
She has 20 awards to her name, including three Best Actress awards for The Good Doctor.
One of her favourite ways to relax is to go on long trips with her family.
She obsessively researches her roles and even took archery and riding lessons for her role in the film, War of The Arrows.
Lee Joon Gi fun facts
His breakthrough role was playing the clown in the 2005 period film, The King and The Clown. He won the role after the producer, Lee Joon-ik, saw him clowning around doing handstands.
Thanks to his role in My Girl (2005-2006), he is seen as one of the major K-entertainment stars in the first Korean Wave.
His role as a vengeful secret agent in Time Between Dog and Wolf (2007) allowed him to break out of the pretty boy mould into leading-man action roles.
In real life, he earned top scores in marksmanship during his mandatory military service.
He went against his parents' wishes to study acting and supported himself through his early years in the business with a series of odd jobs before winning a scholarship to the Seoul Arts College.
Thanks to his role in Flower of Evil, his name became one of the most-searched-for phrases online in South Korea for three weeks during 2020.
His father encouraged him to study martial arts to deal with his high energy levels as a child, and it helped to shape him into one of South Korea's best action stars. He also seldom uses a body double for fight scenes.
Flower of Evil S1 is coming soon on tvN (DStv channel 134)
And don't miss tvN's 2 amazing K-Pop reality series
Watch NCT World 2.0 on Fridays on tVN (DStv channel 134) at 18:45
Watch I-LAND on Thursdays on tVN (DStv channel 134) at 18:30
tvN will be on air until Saturday, 12 June 2021, and all series that launch on the channel will play out in their entirety during the channel run.
tVN (DStv channel 134) is available automatically to all DStv Premium, DStv Compact Plus, and DStv Compact subscribers.
Watch tVN Read more Upgrade your package
Download today, watch tomorrow with the DStv app
Get the DStv app (Apple or Android) and download episodes to watch on your phone or tablet. Just remember to connect to the Wi-Fi first so there are no surprise data costs.
Back to News