Best of the Baddies
Tear up the rules this Women's Month with 5 shows that celebrate sisters writing their own story, on DStv.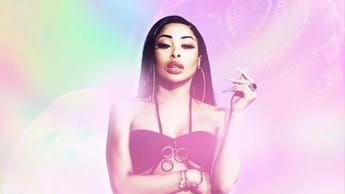 Are you a woman? Let's check. No, don't give yourself an airport pat-down. Just post something on the socials and if everyone tells you to do something different, or explains why you are wrong, congratulations, you're one of us. We claim you.
The rules for being a woman – for being a wife, girlfriend, schoolgirl, daughter, worker, or mother (and isn't that a whole story?) – are as endless as they are contradictory. But you don't have to play by the rules; just be a Baddie!
This Women's Day on Tuesday, 9 August, and throughout Women's Month, DStv is letting Ms Independent lead the way. These are women living by their own rules, claiming their space and showing us how. And they've brought their girlfriends, moms and aunties with them. There's South Africa's OG Baddie Khanyi Mbau's Roast to look forward to, superstar DJ Zinhle's reality show and many more…
PS: On DStv Access? For an amazing August, find out how taking that small step to upgrade to Family will also give you access to DStv Compact, for the whole month. You'll be able to catch all the Baddies.
Line-up of the Baddies
The Roast of Khanyi Mbau
All hail Khanyi Mbau – the first black woman to ever get her own Comedy Central Roast. As Lizzo says: it's about damn time. "Who else but me? The first African female to be roasted by Comedy Central was only ever going to be me, even your [favourite celebrities] could never," gloats Khanyi, before adding "You've said what you said, now say it to my face". Comedian and Roastmaster Mpho Popps is handing out the roasting forks to an A-list panel, which includes media personality Sol Phenduka, musician Nadia Nakai, journalist Devi Sankaree Govender, and actor Sello Maake Ka-Ncube. Even stand-up comedian John Vlismas has crawled out of his comedy cave for the feast at this shisanyama. However, Khanyi gets the last words. Comedy fans: those Roasters are going to be crispy at the edges. Read more here.
Watch The Roast of Khanyi Mbau on Monday, 8 August at 21:00 on Comedy Central (DStv Channel 122)
Ayeye: Stripped Season 2
After her rich babydaddy and blesser dies, and his family leaves her destitute, pampered stay-at-home mom Zoleka (Rosemary Zimu) signs on for the private adult website, OnlyFans. She thinks it'll be easy money, but she's soon dragged into a deep, dangerous current of play-for-pay among the rich and shameless of Sandton and Rosebank.
Watch Ayeye: Stripped Season 2 from Friday, 5 August at 20:00 on Mzansi Magic (DStv Channel 161) and on Catch Up
Read more Watch Ayeye: Stripped now Watch Mzansi Magic now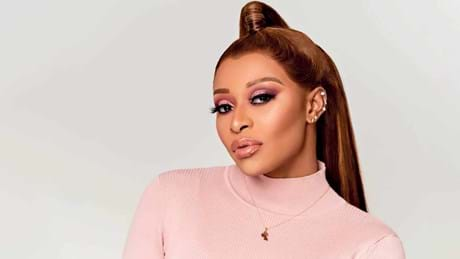 DJ Zinhle The Unexpected Season 2
Ntombezinhle "DJ Zinhle" Jiyane is entrepreneur by day, DJ by night and mom 24-7. See what it takes to keep all the plates spinning, including opening her first Hair Majesty store. When we saw the trailer, we had to know: will she be getting married to Murdah Bongz? Well, wedding bells are certainly ringing. You are invited to Zinhle's home for lobola negotiations in the first episode. Zinhle reveals that the couple, who welcomed their baby in September 2021, are now husband and wife. So, it's a different kind of journey this season.
Watch DJ Zinhle The Unexpected Season 2 from Saturday, 6 August at 19:30 on BET (DStv Channel 129) and on Catch Up
Watch DJ Zinhle: The Unexpected now Watch BET now
Gentleman Jack Season 2
Historical romantic drama is based on the coded diaries of real-life Victorian-era landowner, lesbian and industrialist Anne Lister (played by Suranne Jones). The new season starts in 1834, a month after Anne and her partner Ann's (Sophie Rundle) private wedding ceremony, with Anne preparing Shibden Hall for Ann's arrival. This season, Anne becomes fascinated by the new railways, Anne's former love, Marianna (Lydia Leonard), threatens to upset everything, and the newspapers start making insinuations about Anne's sexuality.
Watch Gentleman Jack Season 2 from Tuesday, 9 August at 22:30 on M-Net (DStv Channel 101)
Watch M-Net now Watch Gentleman Jack now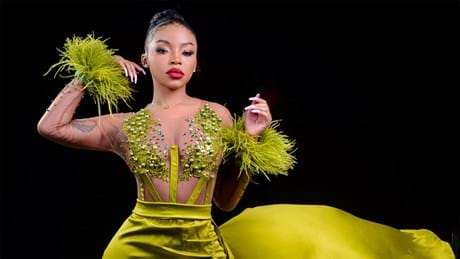 Have Faith Season 4
Faith Nketsi is taking us along for the ride as she plans her "secret" April 2022 wedding with now-husband Nzuzo Njilo. Besides exploring her first months as a wife, season 4 of Have Faith sees Faith working on her mental health and her relationship with her mom, Linky Mamogale Modise. Faith also builds an entertainment empire while keeping things fresh at her cosmetics company Fè Beauty (will she finally drop Melba Nkosi as a partner?). We love seeing Faith's discussion with Linky, especially when they get real about mental health and marriage. Will having a new man in the house upset the balance Faith has found?
Watch Have Faith Season 4 from Monday, 15 August at 21:30 on MTV (DStv Channel 130)
To upgrade your existing package, click here. Or if you'd like to Get DStv, find a service that suits your needs here.
Back to News