Your couch is calling with these international series this week
Unsolved cases. Unrequited love. Unpredictable comedy. It's all waiting on DStv this week.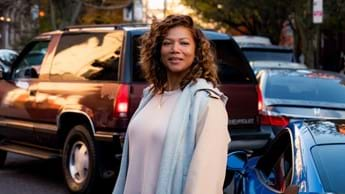 March is here – and awards season has just kicked off! It's the perfect moment to discover new acclaimed shows or rediscover your favourites. Luckily, there's more than enough entertainment to keep you on the edge of your seat with new and returning series.
Check out who's getting the nod already with
DStv's Awards Season 2021 breakdown.
Queen Latifah returns to the small screen in The Equalizer on 1Magic (DStv channel 103). She pulls out all the stops in her portrayal of CIA operative Robyn McCall who must acclimatise to civilian life as she tackles a case close to her heart. But the closer she gets to the source, the more her own life is put in danger.
The Coroner returns for another season on Universal (DStv channel 117) The story revolves around Jenny Cooper, a medical examiner who works at the morgue. Her job is to determine the cause of death whenever bodies are discovered in suspicious circumstances. When Jenny learns about a viral outbreak that has claimed many lives in the city, she seeks solace from her patients' stories as they allow her to relive old memories that are long forgotten.
Sensational British crime awaits in the period drama, Miss Scarlet and the Duke, on BBC Brit (DStv channel 120). When Eliza Scarlett's father dies suddenly, she's faced with a stark choice. Accept the fact she is not penniless or take on and run her dad's detective business. Luckily, she meets her new partner, Jackson Duke, who works alongside her in solving their first case.
TLNovelas (DStv channel 133) is adding more spice to its line-up with Italian Bride. A young woman, Fiorella, dreams of a better future and makes plans every day to achieve her goal. She wants to have not only a comfortable room but also a family where she can rediscover love.
Returning for a remarkable 14th season, It's Always Sunny in Philadelphia on M-Net (DStv channel 101) tells the story of two brothers who own and operate a dive bar in South Philadelphia, their sister and her feisty roommate who pulls the strings behind the bar, and their elderly father who refuses to move out of the upstairs apartment – a place that's become an epicentre for debauchery over the years.
Don't forget to keep a lookout for even more amazing international content here, only with DStv.
The Equalizer S1
In this second reboot of the 1980s hit series, Queen Latifah returns to the small screen as Robyn McCall, a former operative for a branch in the US government called The Company. After becoming disenchanted with her work, she leaves The Company, only to find herself being drawn to help those with nowhere else to turn.
Tuesday, 9 March, on 1Magic (DStv Channel 103) at 20:30
Watch 1Magic now Set a reminder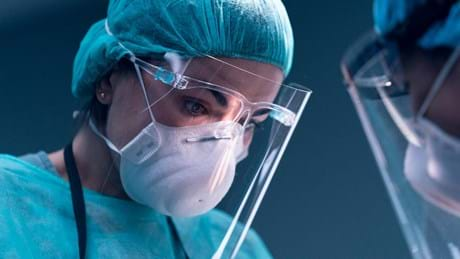 Coroner S3
The season starts in the midst of the COVID-19 pandemic with Jenny and her colleagues at the coroner's office. They include new pathologist Melanie (Uni Park of Kim's Convenience), thoroughly overwhelmed by the flood of bodies – not all of whom were victims of the virus. In her personal life, the now-single Jenny will embrace some unusual therapies as she gets to grips with her past trauma. And Detective Donovan will have to come to terms with his own looming health crisis.
Monday, 8 March, on Universal (DStv channel 117) at 20:00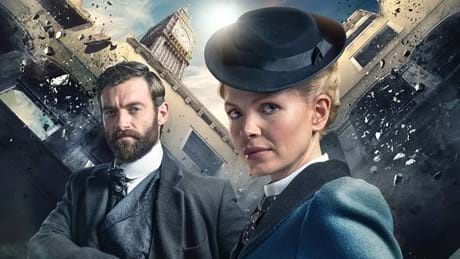 Miss Scarlet and the Duke S1
Eliza Scarlett's father died suddenly leaving her penniless. She knew that getting the will proved she could inherit one of three properties which she could sell. The competition for his inheritance between Eliza and her uncle, however, was going to be fierce. She realised if she wanted to have any independence she had better get working and fast. So she took over the detective agency her father had left behind, determined to keep it afloat come what may.
Monday, 8 March, on BBC Brit (DStv channel 120) at 20:00
Watch BBC Brit now Watch the trailer on Catch Up now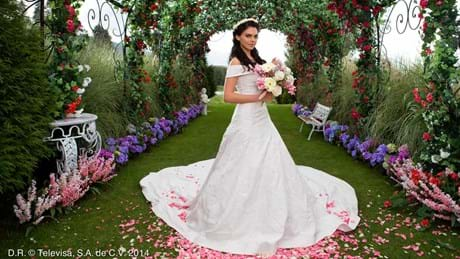 Italian Bride
Fiorella is a girl from Rome who tells her story of love. She has lived in Italy since she was born. She is in her mid-twenties and still has not found love. She's tried online dating, but men always come up short or demand too much from her. This frustrates her and she just wants to return to the days of old where a man would court his woman by coming to meet her family and taking her out on dates.
Weekdays from Monday, 8 March, on TLNovelas (DStv channel 133) at 17:40
It's Always Sunny In Philadelphia
Dennis (Glenn Howerton) and Mac (Rob McElhenney) attempt to subtly influence a couple through the use of an Airbnb ad in an attempt to save their failing marriage. This episode is the sixth episode of It's Always Sunny In Philadelphia Season 14. The plot of this episode brings back Dee (Kaitlin Olson), who has not appeared since season 11, "The Gang Tries Desperately To Win An Award". She plays a travelling woman who Dennis and Mac hope will romance a man in order to save his marriage. Dee, using her feminine wiles, succeeds in charming the husband into leaving his wife for her while Dennis and Mac try to force him out of the bar
Friday, 5 March, on M-Net (DStv channel 101) at 22:30
Need a break? DStv's Top Picks can help you find the perfect new show to unwind.
Missed an episode?
DStv offers an online streaming service for all DStv subscribers. Watch the channels you watch on your decoder at home – but on the Internet! Sign up at now.dstv.com on your laptop and start watching today.
Back to News