Rich & Thirsty
Ayeye: Stripped star Rosemary Zimu takes us inside the secret lives of Cam Girls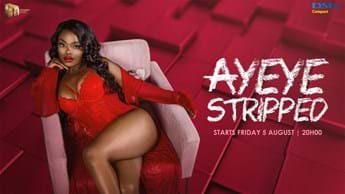 From catching first-class flights to shop in Dubai, dining at fancy restaurants, or checking into five-star hotels, stay-at-home-mom Zoleka (Rosemary Zimu) is living her Instagram dreams when season 2 of Mzansi Magic (DStv Channel 161) drama show Ayeye: Stripped starts. She's just so blessed, babes!
Following a tragic incident involving her wealthy blesser and babydaddy Mguyo (Sipho Mbele), though, Zoleka loses everything but their son in the blink of an eye. Unwilling to give up her lavish lifestyle, she goes looking for other men to sustain her… but why go to them when she can make them come to her? Before she knows it, things get out of hand, and Zoleka goes off the deep end…
The more you show, the more you show
And that's where social media platform OnlyFans comes in. "Zoleka dropped out of university, and she doesn't have many skills. She joins OnlyFans – a subscription service which allows people to charge their fans for videos and pictures," explains Rosemary.
The kind of content featured on OnlyFans ranges from cooking tutorials to nudes and even more explicit content, and Zoleka goes for the latter. "At first, she considers showing off her extensive handbag collection to gain fans, but she needs to make money to pay her son's school fees and keep a roof over them. So, she gets into adult content creation," adds Rosemary. Zoleka starts posting sexy lingerie photos online for her fans, and her following grows.
Watch Mzansi Magic now Set a reminder
Watch Ayeye: Stripped Season 2 from
The world of Cam Girls & clients
What initially attracts Zoleka to OnlyFans is that she can become her own boss. "She's always relied on Mguyo for money and now that he is out of the picture, she is forced to step up and take control of her life," explains Rosemary.
And because she's a novice, Zoleka turns to her podcaster friend Tumi (Pabee Moganedi) for tips and tricks to grow her OnlyFans account. "Zoleka has always admired women who make money on social media. Although Tumi isn't an adult content creator, she is social media savvy and has a great following on all the apps you can think of," says Rosemary.
Zoleka will soon get other offers for help as the season unfolds but they won't be as well intentioned as Tumi; what these people really want is to help themselves to her. Zoleka gets involved with the wrong crowd and she is led down a dark and dangerous path. "Along the line, Zoleka reaches a point where she thinks, 'What did I get myself into?' She doesn't know how to manoeuvre in this new world. It becomes scary and dangerous."
A triumphant return
The first season of Ayeye aired eight years ago and it followed a trio of bachelors: JK (Thapelo Mokoena), Neo (Sthembiso "SK" Khoza) and Lebo (Mpho Popps Modikoane) – as they navigated their love lives, careers and friendship. The series retains the same themes, but it's now centred around women.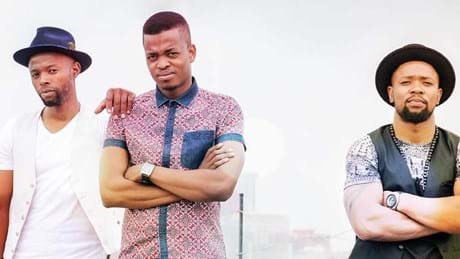 Watch Ayeye: Stripped Season 2 from Friday, 5 August at 20:00 on Mzansi Magic (DStv Channel 161)
Mzansi Magic (DStv Channel 161) is available exclusively on DStv Premium, Compact Plus, and Compact. To upgrade your existing package, click here. Or if you'd like to Get DStv, find a service that suits your needs here.
Back to News