Beautiful people; ugly trial.
The Johnny Depp-Amber Heard trials have been raising eyebrows globally with details about everything from defamation to domestic violence splashed across social media sites and tabloid front pages. The hearings in both the UK in 2020 and the US in 2022, complete with the sensational performances in court from both Johnny and Amber, have whipped up a frenzy of public interest – from people advocating for victims of domestic violence, both male and female, who've watched with concern, to those who've picked the Depp or Heard side and treated it as an especially vicious team sport.
And now that we have a verdict in the US case, with a jury ruling largely in favour of Johnny on Wednesday, 1 June, the TLC (DStv Channel 135) Johnny vs Amber documentary is digging through the rubble to show how we got here.
This Discovery+ original 2-part documentary features exclusive, in-depth interviews with David Sherborne and Sasha Wass QC, the lawyers who represented both sides in the Depp-Heard original libel case in the UK in 2020 – which ended in a High Court verdict against Depp. In the light of revelations and behaviour during the US trial, they re-examine the case debated in both the legal courts and the court of public opinion.
The documentary examines the extensive evidence used throughout the legal proceedings in the UK, including video footage, photographs, text messages and audio recordings made by the couple themselves, to provide a unique analysis of what really happened behind the headlines, and explore the hugely important and complex issue of domestic abuse.
The jury has made their decision, now make yours.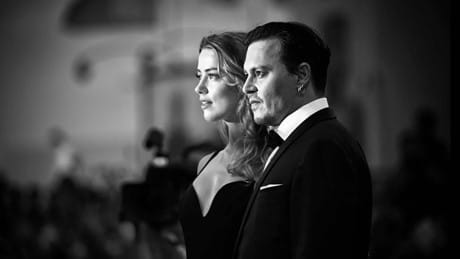 Watch Johnny vs Amber on Sunday, 5 June at 21:00 on TLC (DStv Channel 135), encore on Saturday, 11 June at 22:55
TLC (DStv Channel 135) is available on DStv Premium, Compact Plus, Compact, Family and Access. To upgrade your existing package, click here. Or if you'd like to Get DStv, find a service that suits your needs here.
Back to News