Beautiful you, now, with help from Hannon
Local
Hannon Bothma chats about Glam Guru S21, looking your best, and his best tips and hacks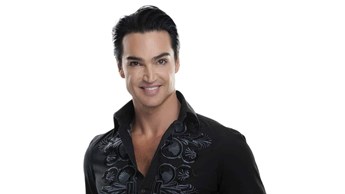 Hannon Bothma and his squad of beautifying experts have come a long way since the make-over show Glam Guru made its debut in 2008 on kykNET (DStv channel 144).
Hannon says he remembers how he knew nothing about making a TV show and they didn't even have a script. "I was only the host back then, and I had different hairdressers and stylists that came on and did the make-overs. I also remember we used to come together in the mornings before we started and quickly discuss what we would say and talk about on the episode," says Hannon.
Today Glam Guru is still going strong in its 21st season (Sundays at 17:00) and its theme is to get viewers out of their isolation pyjamas from the COVID-19 pandemic, and challenging us to put on that red lipstick and look like the best version of ourselves.
Watch Glam Guru now Watch kykNET now Set a reminder
Look good now!
"When you look good, you feel good," says Hannon. "It's as simple as that. The only problem is that people say they will do something about their appearance or dress up once they have lost that 10 kilos. Or when they have a special occasion coming up. I say no! The time to look good is now!"
"We have become complacent in our appearance, because there are a lot of people working from home – the need to go out has become less and less. The COVID-19 pandemic has created challenges for how we dress because it's just not that important anymore. But we want to remind viewers to care again about how they look, and above all, inspire them to look good," adds Hannon.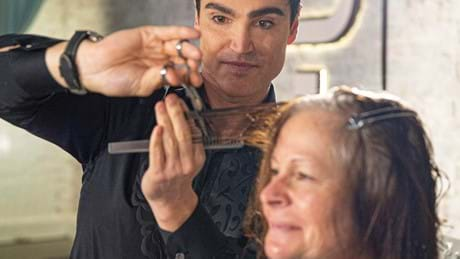 Beauty is easy
Hannon has a saying: "Mooi-wees is maklik" (looking pretty is easy). And there is no better way to find out how easy it can be than by watching Glam Guru. "S21 is jam-packed with beauty tips and tricks which I share with the viewers while I am busy with the make-over transformation," says Hannon.
In the new season, 13 new hopefuls get the opportunity to be transformed by Hannon and his team: they give our makeover candidates luxurious face, hair, and make-up treatments and even whip their wardrobe into shape by styling them according to their body shape and what fits them best.
"With each season of Glam Guru, we get thousands of entries," says Hannon. "I am very hands-on when it comes to choosing who gets the opportunity to be on the show and who not. It's a hard process. From the thousand entries, I cut it down to 300 and then we will invite 100 people to come and audition over 3 to 4 days. I will spend time with each of them, listen to their stories and get the opportunity to observe their appearance, touch their skin and hair, and then form a plan in my head as to how I can help them," explains Hannon.
Make a difference in someone's life 
"It's funny, with each season of Glam Guru I say this is the best season yet. But this time with S21 I really feel we hit the jackpot," says Hannon. "The women we help and the stories they tell, from hardships to challenges they have overcome, are truly inspirational."
From a doctor (in episode 1, available on Catch Up), to a stay-at-home mom (in episode 6 on 7 November) to a captain in the military (episode 11 on 12 December) who is only used to her uniform – Hannon and his team help them all to look and feel like the best version of themselves. "It brings me such joy when I see the transformation at the end. I am proud to see what my team and I have achieved and the difference we can make in someone else's life," he says.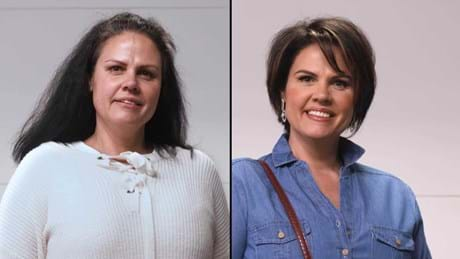 The future looks bright for Hannon, who is busy with producing and manufacturing an anti-aging hand cream for his cosmetics company. "I currently have the second prototype in my possession, and I must say things are looking and feeling great," he says. It can take up to two years before a new product can hit the market and Hannon has high hopes that they will make it to retailers in the time frame they set out for themselves.
In the meantime, here is a quick tip from the Guru himself: "The best thing you can do to look 10 years younger than you are, is to stick to the basics if money is an issue: Make sure to wash, tone and moisturise two times a day. It's the best thing you can do for your skin."
Watch Glam Guru S21 Sundays on kykNET (DStv channel 144) at 17:30 
kykNET (DStv channel 144) is available exclusively on DStv Premium and Compact Plus. To upgrade your existing package, click here. Or if you'd like to Get DStv, find a service that suits your needs here.
Back to News