School Of Laughter Halloween fun
Highlights
Trick or treat? Just kidding, these shows and movies are all treats for the children on DStv this Halloween.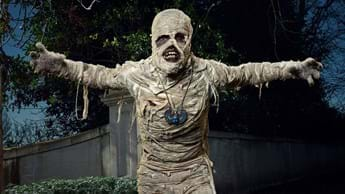 Spooky but not too spooky. Gnarly, but not nightmare fuel. It's a Spooky Season spectacular on DStv's School Of Laughter.
From making a new BFF out of an ancient mummy in Disney's Under Wraps, to a haunted castle adventure with Mickey Mouse and sinister kitchen nibbles with Matilda Ramsay, there's plenty of treats and no tricks in store for kids of all ages.
So turn off the lights, sit around the eerie glow of the TV and let DStv spin you a story.
Once upon a time...
Spooky movies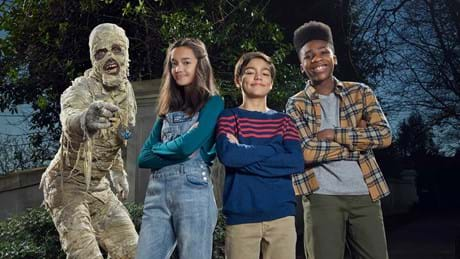 Under Wraps
Remake of the 1997 Disney classic live action movie of the same name. What would you do if an ancient Egyptian nightmare mummy with glaring eyes started chasing you around a house? 12-year-old horror fan Marshall (Malachai Barton), his best friend Gilbert (Christian J Simon), and the new girl at their school, Amy (Sophia Hammons), quickly go from watching horror movies to living in one.
Watch on Friday, 29 October on Disney Channel (DStv channel 303) at 17:00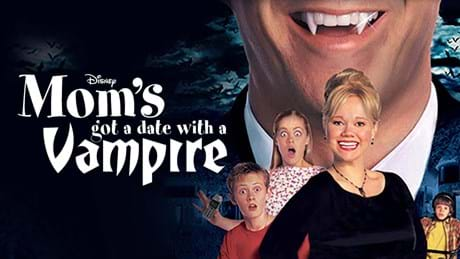 Mom's Got A Date With A Vampire
Live action. Grounded siblings Adam (Matt O'Leary) and Chelsea (Laura Vandervoort) hatch a plan to get their mom, Lynette (Caroline Rhea) out the house on Halloween by setting her up on a date with a mysterious man named Dimitri (Charles Shaughnessy), unaware that he's a friendly vampire.
Watch on Monday 23 October on Disney Channel (DStv channel 303) at 17:00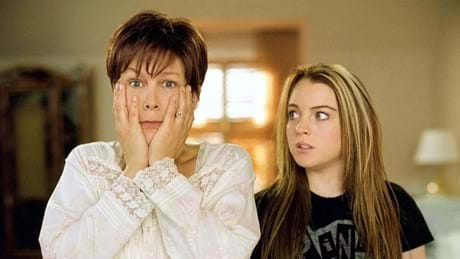 Freaky Friday
Ever wanted to swap places with a grown-up? Anna Coleman (Lindsay Lohan) does – and then she wakes up in her mom's (Jamie Lee Curtis) body! They've switched overnight and need to hurry up and figure out how before they're stuck that way forever!
Watch on Saturday 30 October on Disney Channel (DStv channel 303) at 17:00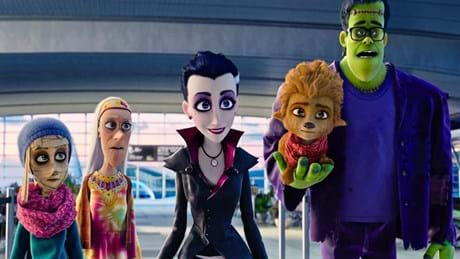 Monster Family
Everyone gets lonely during the holidays, including Count Dracula. Thanks to a magical wish, he transforms the Wishbone family into monsters and then tries to help them get back to their human forms… while hiding the truth about who he is in this cute animation.
Watch on Sunday 24 October on M-Net Movies 3 (DStv channel 107) at 17:00
Treat or treat TV!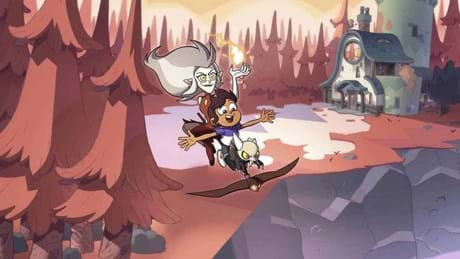 Owl House Halloween Stunt 
Self-assured teen Luz discovers a magical portal that takes her to a realm filled with all kinds of fun and fascinating creatures and people – like Eda the rebellious friendly witch who's looking for a new assistant… just like Luz. Catch these special spooky-themed episodes and get ready for S2 starting on Monday, 15 November.
Watch on Saturday 30 October on Disney Channel (DStv channel 303) from 16:10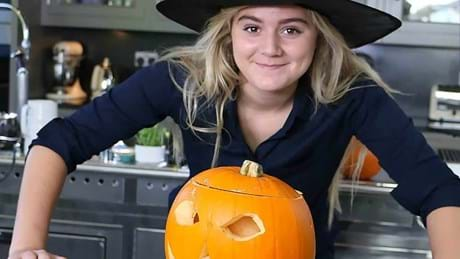 Da Vinci Halloween Stunt
Looking for loads of wholesome shows all with hauntingly sweet Halloween-themed episodes? Edu-tainment channel Da Vinci has them lined up…
17:10: Siesta Z
17:40: Science Max
18:10: Make Me A Super
18:40 Xploration DIY SCI
19:10: Matilda & The Ramsay Bunch
19:30: Horrible Histories
Watch on Sunday, 31 October on Da Vinci (DStv channel 318) from 17:10-19:30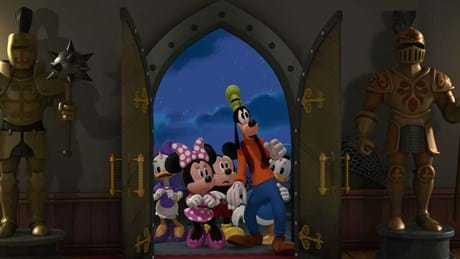 Happy Halloween Disney Stunt
Disney Junior (DStv channel 309) has a line-up full of Halloween treats for your little kids, too, on Sunday 31 October. It's good, silly fun with scares that won't give them a sleepless night. including…
10:00 Mickey's Mixed-Up Adventures. Mickey decorates Mr. Doozy's bed-and-breakfast for a chance to win Alistair's Halloween contest.
10:30: Chicken Squad. Coop referees a contest when Sweetie and Little Boo both want to dress as a T-Rex dinosaur for Halloween. Then the Squad must help their critter friends track down a mischievous ghost.
11:00 221B Barker Street. When treats go missing from the Halloween party, wannabe sleuths Bingo and Rolly set off to solve the mystery.
11:30 Vampirina. The Hauntleys must decide whether to trick or treat or attend the Boneyard Banquet that only happens every 100 years. Then Frankie comes to town so Vee hosts a "creepover!" (and there's more Vampirina fun to come from 13:00 to 15:30, and 16:00 to 17:00).
12:00 Mickey Mouse: The Tale of Two Witches. On Halloween, Mickey tells the story of 2 witches-in-training – Minnie Mouse and Daisy Duck – who must pass 4 tests to graduate from the Witch Academy in Happy Haunt Hills.
Watch on Sunday 31 October on Disney Junior (DStv channel 309) from 10:00
Back to News