Who says you need a TV to enjoy world class entertainment?
Watch DStv on any screen. Not just your TV.
Watch* your favourite series, local shows or sports wherever you are with streaming options for your phone, tablet laptop or smart TV.
Available on all DStv packages.
*This is a value-added service as a part of your package available for your country of subscription. Viewing requires data/internet.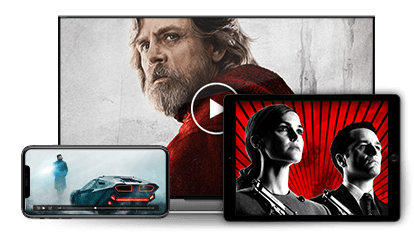 Watch your DStv. Whenever you want, anywhere you go.
All you need is your DStv account, a smart device and access to the internet.
Mobile | Tablet | Computer | SmartTV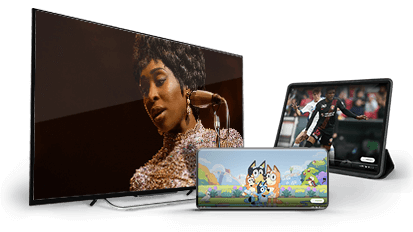 Watch on your TV & stream
on 1 other device.
With more ways to watch, the battle for the remote has come to an end.
Streaming for the whole family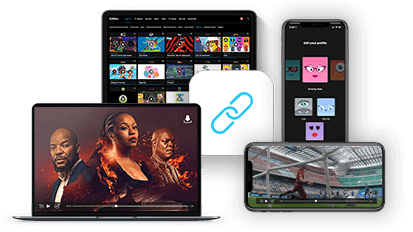 Setup your DStv streaming
on up to 5 devices.
Use your DStv Connect ID
to register 5 devices for streaming.
One Subscription. Multiple Devices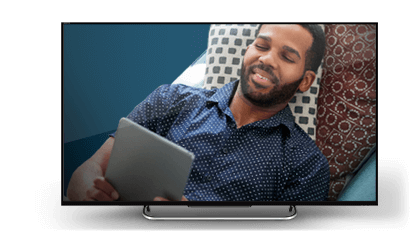 Take it offline. Take your DStv with you on the go.
Download up to 25 items on your DStv App to watch even when you are offline.
Download now - Watch later
Start streaming now with the DStv App!
It's simpler than you think with more perks that you can imagine.
If you're a DStv customer with an active subscription, you can stream using the app at no additional cost.

Streaming is available to all DStv Customers, no matter which DStv package* they are on.

All you need to get started is an active subscription, a smart device (mobile or tablet) with the app installed or you can connect via web browser on any laptop or desktop computer by visiting http://now.dstv.com


* Content available to stream will differ based on your DStv package and region.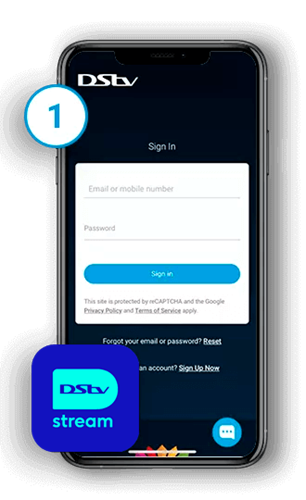 Download the App 
Open the app on your smartphone and create a DStv Connect ID.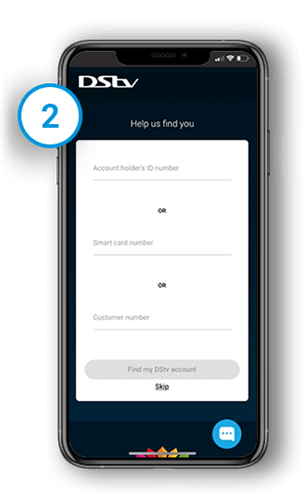 Link your Account
Using your email, ID number or smartcard number.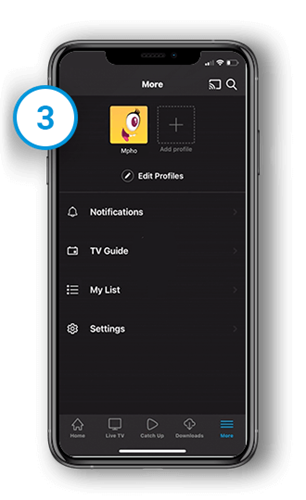 Personalise
Setup a viewing profile and choose an avatar.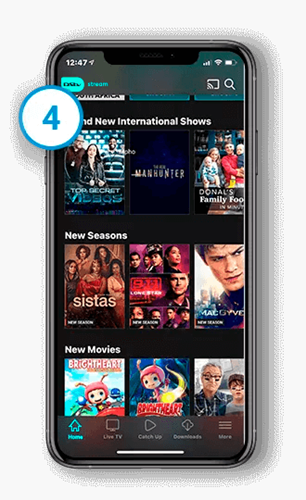 Start Streaming
You're all set to start streaming.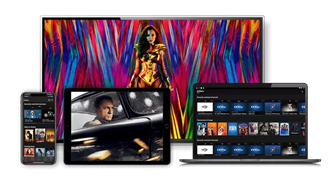 Don't have DStv?
Get It Today!
DStv's range of packages are designed to suit every family and budget.
Whichever package you choose, with DStv you're guaranteed the following:
Easy account management with self-service and WhatsApp support 24-7
Watch your favourites whenever, wherever on any linked device*
* Content available to stream will differ on your DStv package and region

Binge series boxsets and catalogue of movies kids shows, local reality series, novellas and more on Showmax.
DStv Premium subscribers can get Showmax at no additional cost.

Rent the hottest movie titles, straight off the cinema circuit with BoxOffice.
You can still get the latest international blockbusters during COVID with movies that are released straight to streaming.