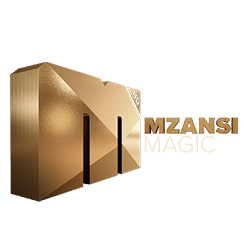 161
Ifalakhe: A tale of two brothers
As King Khombindlela leads his warriors into a fateful battle, both his wives give birth to sons. But when a prophet declares that one son is his rightful heir and the other is evil, the King has an impossible decision to make.
Binge the season on Showmax
Available Seasons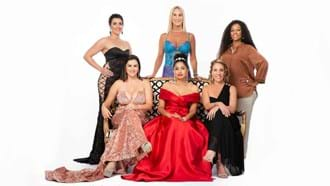 News
19 October 2020
The cast heal from their past marriages in episode 7 of The Single Wives SA.
Video Highlights
The thrilling new series Ifalakhe!
System.NullReferenceException: Object reference not set to an instance of an object.
   at ASP._Page_Views_Partials_Grid_Editors_DocTypeGridEditor_featuredShowsModule_cshtml.Execute() in C:\home\site\wwwroot\Views\Partials\Grid\Editors\DocTypeGridEditor\featuredShowsModule.cshtml:line 39
   at System.Web.WebPages.WebPageBase.ExecutePageHierarchy()
   at System.Web.Mvc.WebViewPage.ExecutePageHierarchy()
   at System.Web.WebPages.WebPageBase.ExecutePageHierarchy(WebPageContext pageContext, TextWriter writer, WebPageRenderingBase startPage)
   at Umbraco.Web.Mvc.ProfilingView.Render(ViewContext viewContext, TextWriter writer) in D:\a\1\s\src\Umbraco.Web\Mvc\ProfilingView.cs:line 25
   at System.Web.Mvc.Html.PartialExtensions.Partial(HtmlHelper htmlHelper, String partialViewName, Object model, ViewDataDictionary viewData)
   at Our.Umbraco.DocTypeGridEditor.Web.Extensions.HtmlHelperExtensions.RenderDocTypeGridEditorItem(HtmlHelper helper, IPublishedElement content, String editorAlias, String viewPath, String previewViewPath, Boolean isPreview)
   at ASP._Page_app_plugins_doctypegrideditor_render_doctypegrideditor_cshtml.Execute() in C:\home\site\wwwroot\app_plugins\doctypegrideditor\render\doctypegrideditor.cshtml:line 28
   at System.Web.WebPages.WebPageBase.ExecutePageHierarchy()
   at System.Web.Mvc.WebViewPage.ExecutePageHierarchy()
   at System.Web.WebPages.WebPageBase.ExecutePageHierarchy(WebPageContext pageContext, TextWriter writer, WebPageRenderingBase startPage)
   at Umbraco.Web.Mvc.ProfilingView.Render(ViewContext viewContext, TextWriter writer) in D:\a\1\s\src\Umbraco.Web\Mvc\ProfilingView.cs:line 25
   at System.Web.Mvc.Html.PartialExtensions.Partial(HtmlHelper htmlHelper, String partialViewName, Object model, ViewDataDictionary viewData)
   at ASP._Page_Views_Partials_grid_editors_base_cshtml.Execute() in C:\home\site\wwwroot\Views\Partials\grid\editors\base.cshtml:line 18