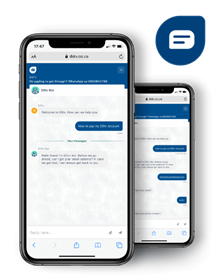 DStv Facebook
Chat with us on Facebook
Our customer care and call center agents are happy to interact with you through our social media platform: Facebook. Send us a query or concern, we'll get back to you.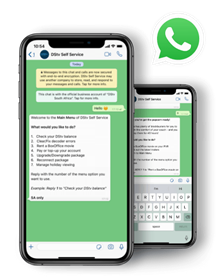 DStv WhatsApp
WhatsApp us to get started
Save our number +254793298798, have your Smartcard Number & Surname ready. Then, simply say Hi and follow the prompts!
×
Come see us
Multichoice DRC 
22389 av. De la Paix -Gombe  
Kinshasa 
The Democratic Republic of the Congo